Dreamhack competition continues in Heroes esports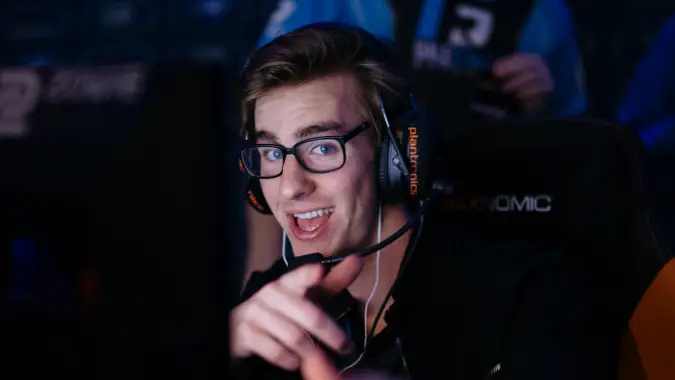 This week marks one of my favorite competitions in Europe. There are sure to be some creative plays in the mix with the pride of nations on the line, and it all wraps up in an illustrious competition in Sweden. That's right, this weekend is the 2016 Eurovision song competition!
Yeah, yeah, I'll tell you all about the Heroes of the Storm competitive scene for this weekend, too. But I've got to say, Heroes competition involves far less fun pageantry than the song contest. Not counting Michael Udall's glorious coiffure, of course.
The banner Heroes competition for this weekend is out of the EU as Dreamhack Tours makes its way from Texas to France. The competition is already underway as of May 13th at 4 am CST, and will continue with the finals tomorrow May 14th at 4 am CST. You can see all the action on the official Dreamhack stream and Gillyweed's stream for the group stage. Dignitas continues to be a powerhouse that most people following the sport think will take the win, much like Celine Dion's dominant performance on behalf of Switzerland for some reason — isn't she Canadian?
In the North America scene, just because we've passed a major global qualifier doesn't mean roster changes stopped! COGnitive is disbanding — sort of. The former COG roster is competing this weekend under the temporary name Brain Power, having left behind their former overlords. Hopefully they will Rise Like a Phoenix after this move, akin to 2014 champion Conchita Wurst. They'll be competing in a qualifier on the ESL road to Burbank under this new name Sunday May 15th at noon CST. The action will be on the main ESL stream.
Lastly, Gold Hero League finally comes to a close in Shanghai. The two-day finals start Saturday May 14th at 5 am CST, then resume Sunday the 15th at 3 am CST. Gillyweed is hosting the English cast again, likely with Zoia as her co-caster, as those two have endured many weeks of early morning casts in Gold League together. MVP Black is the continued favorite with very dominant performance, but who knows — this competition might be their Waterloo. By which, I mean they'll be such a hit eventually they'll make their way to Broadway. Personally, I think Meryl Streep would make a fantastic KyoCha in the movie version.