News
Jun 6, 2016 5:30 pm CT
Soon you'll be able to stream Blizzard games to Facebook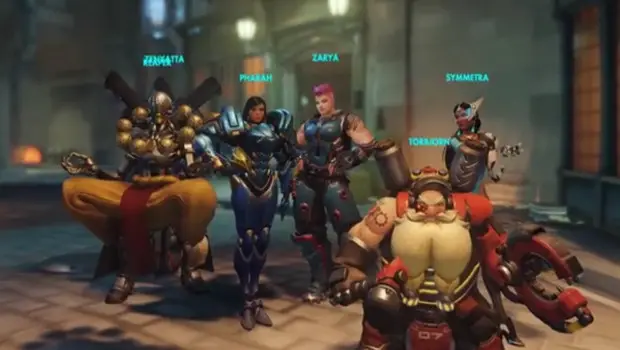 Blizzard and Facebook, a match made in social media heaven? The two are currently working together to let you log on to all of your Blizzard games using Facebook Login. For those of you who use Facebook, this means more Facebook-friendly social features in-game, including the ability to livestream directly to your timeline.
But how will it work? That part's a little fuzzy.
The press release on these new features gives us the big picture but skimps on the details. Will Facebook Login be integrated into the Battle.net launcher or will it be more like Twitter where you need to set up a login to share content to the social site? While the ability to stream to Facebook is an interesting one, if that means logging in with my Facebook account, I'm a lot less interested. Will my Battle.net friends see my Facebook information? Will my Facebook friends see my Battle.net information? Will it be as secure? Will World of Warcraft suddenly be as ad-strewn as my Facebook timeline?
In short, there are a lot of questions but few answers. All we do know for certain is that Facebook integration — of some kind — is headed our way later this month. Check out the press release below for all the details.
Blizzard Entertainment and Facebook are working together to provide gamers around the world with new ways to connect and share their gaming experiences, while bringing more high-demand entertainment content to Facebook's global platform.
The companies announced today that a major step in their ongoing collaboration will begin later this month with the integration of Facebook Login in Blizzard's PC games. This will enable players to sign up for and log in to games such as World of Warcraft®, Heroes of the Storm®, Hearthstone®, Diablo® III, StarCraft® II, and Blizzard's most recent blockbuster release, Overwatch®, using their Facebook accounts.
Adding Facebook Login will pave the way for new social functionality in Blizzard games while highlighting Facebook's capabilities as a platform for sharing, viewing, and discussing AAA game content. As an example, Blizzard is in the process of incorporating Facebook's Live API in order to create its own "Go Live" streaming functionality for its games. When this functionality is implemented, players will for the first time be able to livestream their Blizzard-gaming sessions directly to their Facebook timelines, and friends will be able to subscribe and be notified when new streams are available.
"Blizzard games are best when played with friends, so it's important to us to provide our players with features and services that make it easy and fun to share their experiences with each other," said Gio Hunt, executive vice president of corporate operations at Blizzard Entertainment. "We're working closely with Facebook on this integration for Overwatch, as well as our other games, and we look forward to sharing further details on our plans as development progresses."
As part of the collaboration between the two companies, Blizzard recently hosted multiple livestreams via Facebook. The first series of streams centered on Heroes of the Dorm™, Blizzard's collegiate tournament featuring its popular team-brawler Heroes of the Storm. Last week, Blizzard hosted a livestreamed launch event for Overwatch on Facebook.