Breakfast Topic: The perfect world event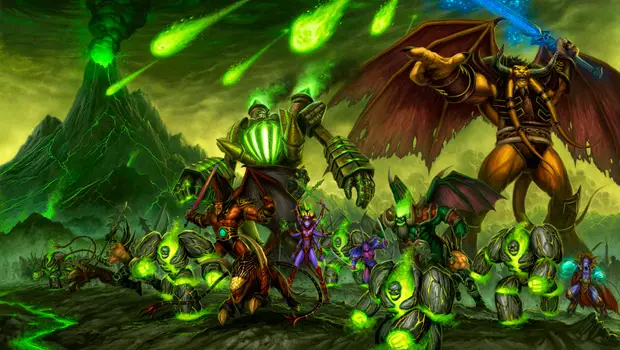 We've had a few world events over the years and before we get the Legion expansion, we're going to see the Burning Legion invade Azeroth in an all-new world event. After checking it out on the beta realms, it definitely seems a callback to the Scourge invasion we saw back in patch 1.11 (when Naxxramas was originally released) and patch 3.0.2 (before the release of Wrath).
It's been a few years since the original Scourge invasion and, as you'd expect, the Legion's invasion is larger and more complicated than the Scourge invasion — but mostly it got me thinking about what I really want from a world event.
The invasion as it's being tested is still rough around the edges. It uses a system similar to Warlords' bonus objectives in which you fight demons in an area that's being invaded until a progress bar — shared zone-wide, so everyone can work together — reaches 100%. Then the event advances onto the next stage, where you fight demons on another part of the map and, finally, confront a boss. When a large group of players sweeps through an area, things die at a rapid pace (sometimes before you have a chance to attack them at all), with the progress meter practically wooshing to 100%. Other times, you might find yourself in a group of demons that the rest of the zone hasn't yet swarmed and get squished by elites.
What I can't decide is whether more mobs and more stages really makes for more fun. The event is scripted, with character dialog between phases, but at the same time it moves too quickly for you to spend any time dwelling on it — or sometimes even reading it — if you want to participate in the next objective. The chaos of these all-combat events makes me think back on the Gates of Ahn'Qiraj event — which I hated — with a certain kind of nostalgia. While there was plenty of killing to be done to open the gates, you could also help the war effort through non-combat means and there was a huge, story-filled quest chain (now sadly lost to time).
Though it seems likely we haven't seen all the event has to offer just yet, I find myself wondering if we don't need more than just another fight. With the size of the Burning Legion, can we really confront them with just brute force? There's still a lot of Legion's story that we don't know and I'm curious to see if there's more to this than continuing to take down demons.
So with Legion in mind, readers, what would you like to see from WoW's next world event?