Swords and Shields Podcast: Introducing Dragon Age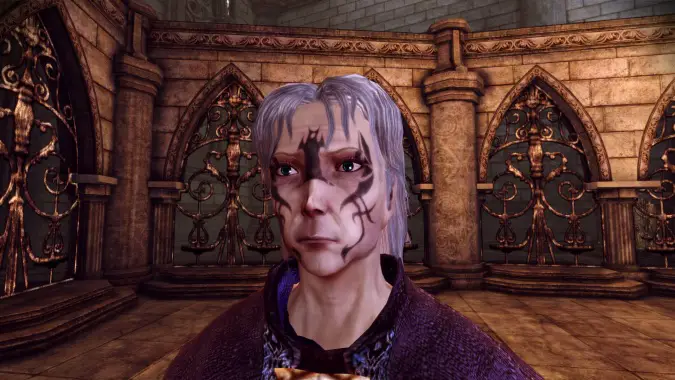 This week on Swords and Shields we're diving into an all-new game series: Dragon Age. 
Last episode we finally said goodbye to the Mass Effect trilogy, which means we finally get into a game where the podcast's name has meaning. (Though it's still going to take Mitch a while to get that joke.) Mitch has just started a Dragon Age: Origins playthough and we'll be podcasting about his journey through the game as a brand new player. This week Anne, Mitch, and myself get started by talking about the Mitch's taste in character creation (you can see his Mage above), the origin stories, and Ostagar.
Want to join us? Unfortunately the trilogy isn't neatly packaged in a single game box like Mass Effect, but you have options. PC gamers can play Dragon Age: Origins and Dragon Age 2 through EA's subscription service for $5 per month. If you'd prefer to own the game (or play on a console), you'll want to start with Dragon Age: Origins Ultimate Edition which includes the game and all of its DLC.
We'll be back in two weeks to dive further into the Origins storyline. See you then!