Overwatch Competitive Play patch going live today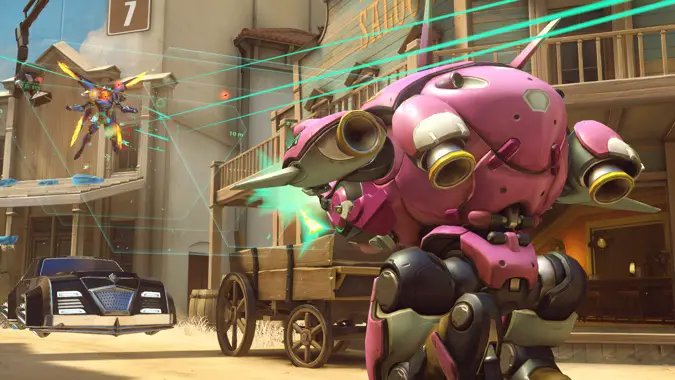 Though it's not live as of this writing, Overwatch community manager Lylirra says that the Competitive Play patch will be live for PC players tonight. (And if you aren't sure what this Competitive Play nonsense is, Jeff Kaplan gave a rundown on the system about a week ago.) The summer competition season will be a short one since it's already nearly July, lasting six weeks — ending on August 18 — while future seasons will last ten.
And for console players, we have bad news… and good news. The bad news is that you won't be getting a patch today. Patching console games is notoriously more difficult than patching PC games, which means console players will see this update next week. In the future Blizzard hopes to do simultaneous cross-platform releases for major patches and while that sounds like a pretty ambitious goal to us, we wish them well in their efforts. The silver lining, however, is that Torbjorn is getting a console-only nerf which is likely (though not certain) to arrive with this patch. Console players know that Torbjorn's turrets are monsters, so this is definitely a welcome change.
Check out Blizzard's full comments on the upcoming patch after the break.
If you've been following our developer videos or forum posts, you know that the Overwatch team has been working hard to finish our upcoming patch which includes Competitive Play (as well as a few other quality-of-life changes). From the beginning, our intent has been to release this patch by the end of June—and since July is nearly here, we wanted to give you a quick status update.
Patching on PC and Console
First, we wanted to be upfront and let players know that we won't be able to release our Competitive Play patch on all platforms at the same time. The patch will be going live on PC today, while PlayStation 4 and Xbox One players can expect it sometime next week. We don't have an exact date to share, but we can confirm that the patch is going through approvals right now on both platforms.
We know this isn't an ideal way to deliver new content, so we're going to continue to refine our patching processes over the next few months in an effort to sync up our release dates across platforms as closely possible. Although our Battle.net client will always allow us to be more agile on PC, we hope to reach a point where we can release major updates on PC, Xbox One, and PlayStation 4 simultaneously.
In the meantime, stay tuned to PlayOverwatch.com (or follow us on Twitter) for all the latest patch news and updates.
Shorter Summer Season
We also wanted to let players know that the first season of Competitive Play will be an abbreviated one, lasting only two months instead of the normal three. This is because our Competitive Play patch is launching in the middle of the Summer 2016 season, which technically began on June 1 (a minor side-effect of our real-world season system). As a result, our inaugural season will include approximately 1.5 months of play rather than the full 2.5 months, ending on August 18 across all platforms. The Fall 2016 season will then begin as scheduled following our standard two-week off-season break.
We're super excited to release Competitive Play, and we made the decision to move ahead with a shorter season for two key reasons. One, we want players to be able to start working towards their Competitive Play rewards as soon as possible. And two, we believe this first season will teach us a lot of about what works well, what doesn't, and what players are really looking for from a competitive system in Overwatch. Competitive Play is definitely one of those features that will take us a few iterations to get right, and by getting the system out there sooner, we can start making improvements based on your feedback sooner too.
To learn more about changes we already have planned for the Fall 2016 season, click here.