Show Your Support in this week's Overwatch Brawl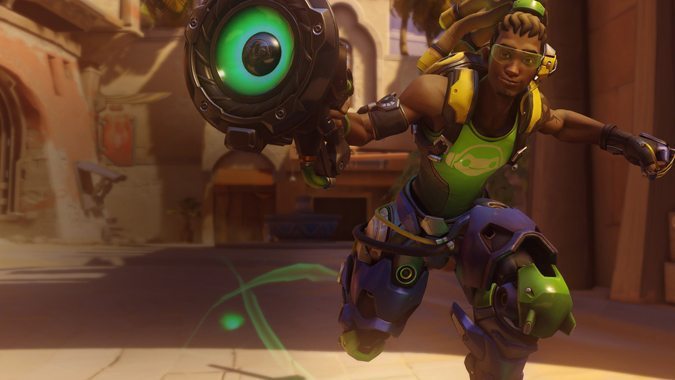 This week, we say farewell to Pharmercy and step into the ring with the support classes of Overwatch. In this brawl, you can only play Support characters, limited to two of each per team. If you suspect this will result in long, grueling matches … brace yourself, because Overwatch doesn't roll that way.
Players who are accustomed to healers having low DPS might be met with a nasty surprise. Despite being a support character, Zenyatta's damage output can melt through even tanks, and Mercy's peashooter does surprisingly good damage, too. Mercy rarely uses her pistol due to her standard role of healing and buffing, but when she needs to use it, a few well-placed head shots can shut someone down hard. Symmetra's short-range beam is also quite powerful.
Of the support classes, Lucio may end up filling the tank role — his damage is the slowest, his survivability the highest, and his mobility will allow him to flank his enemies and push them around. His right click might also prove most successful at eliminating Symmetra's turrets.
All in all, this ought to be a fun brawl which teaches players just how scary a rampaging healer can be.