Breakfast Topic: Because it's fun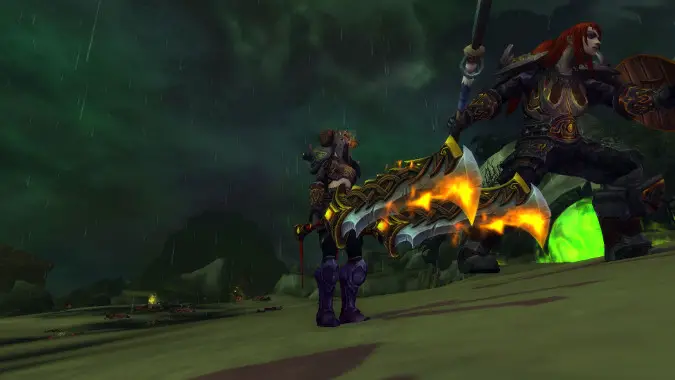 "Matt, why are you building all of your Barbarian's gear around Seismic Slam?"
"Matt, why does your hunter have like five raptor pets of varying colors?"
"Matt, why so many Warriors?"
To all of these questions the answer is ultimately the same. Because I enjoy it. Because I find it fun. It's fun for me to run old instances trawling for transmog gear, to the point where I suspect I only boosted my hunter so I'd have a new source for my addiction, since I've pretty much collected all the plate I'm ever going to want. But now I actually care about mail and bows and guns and crossbows and it's wonderful and a little crazy. The five differently colored raptors is so I can actually say taste the rainbow of fruit pain when I send one of them in to attack.
A lot of what players do is based around efficiency. Getting the best results with the minimal effort possible. I know folks who arrange all their alts to have the best racial bonuses, cover the proper spread of professions and otherwise turn their account into a lean and profitable gold generation machine, as well as an optimum spread of classes for raiding. And that's great, if that's what you want to do. If that's fun for you, you should absolutely do it.
For me, it's fun to have something like thirty seven Warriors. It's fun to run Blackwing Lair over and over again for Dragonstalker. It's fun to listen to Alex and Liz and Anne and Mitch do their thing when we do the leveling stream. I play games because they're fun.
How about you? What's the most fun for you in gaming?