BlizzCon ticket QR codes mailed out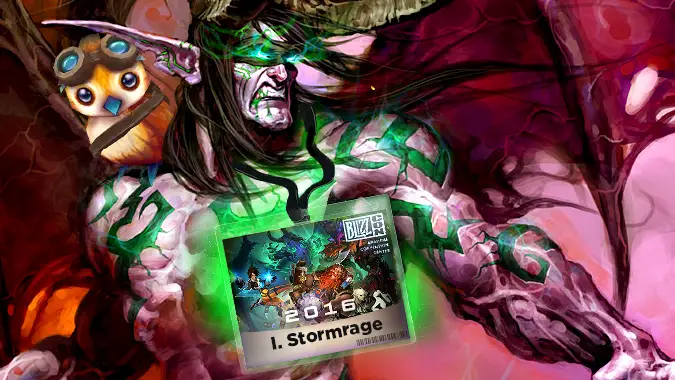 BlizzCon ticket QR codes are starting to appear in email inboxes this afternoon. You don't have to do anything right away, just make sure your name is on there and all tickets are accounted for. You may receive duplicate emails, but they're mostly superfluous. I received several duplicates, but when I logged into Universe everything looked just as it should.
Before you head to BlizzCon in November, you'll want to print out your QR codes for badge pickup (there's also a Universe app with ticket codes, but I'd print your ticket just in case). Pickup this year is Thursday, Nov 3, from 9am to 9pm in Hall E as well as during the con on Friday and Saturday. Previous BlizzCons had everything confined within a few hours during Thursday afternoon, and last year was the first time they switched to all day which made badge pickup a breeze. The lines go quickly, so make sure you have your QR code and ID out to verify with the BlizzCon staff.
If there's anything wrong with your ticket — if you want to change the name on a ticket or pick up a ticket without a photo ID —check the instructions listed on the ticket information page to find out what you'll need to make it happen. For most changes, you'll need the credit card used to make the purchases as well as a photo ID matching the name on the ticket. When you head to badge pickup at the convention center, let the staff know you need to make a change: you'll be directed to a separate line for pickup.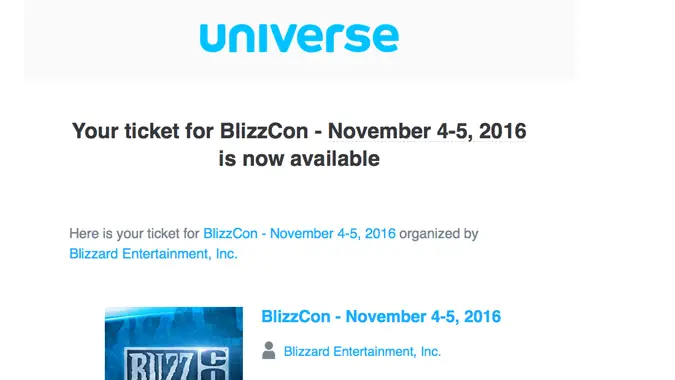 You'll get your goody bag along with your badge, but if you want more swag the BlizzCon store will likely be right next to badge pickup. To let people see the con instead of spend it standing in line to shop, last year Blizzard moved the store down to Hall E and opened it up on Thursday during badge pickup. You can still expect lines, but at least you won't be missing out on anything else.