Harbingers: Khadgar makes its debut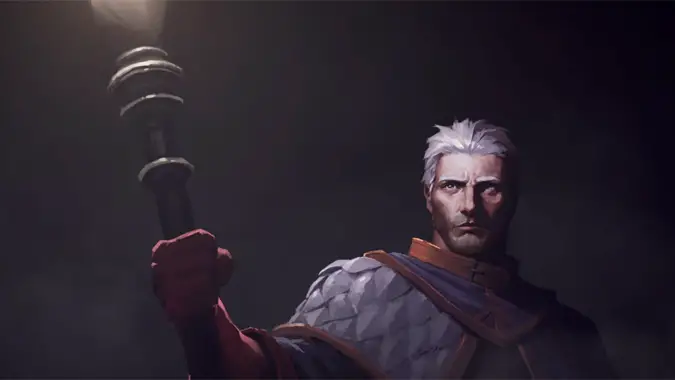 The second Legion animated short, Harbingers: Khadgar, has arrived. Khadgar has had a pretty rough journey, and the end of Warlords didn't go the way he would have liked to see. Not only did Gul'dan escape, but the Burning Legion is on its way to Azeroth for another invasion. Seeking some kind of weapon or knowledge that will help Azeroth defend itself from the Legion's fury, Khadgar returns to Karazhan. After all, the home of Medivh is full of secrets — perhaps there's one as yet undiscovered that will help in the battle to come. And in his journey, the Archmage happens upon a familiar face with an exceptionally tempting offer.
I love Karazhan and everything about it — and frankly I loved this short. The artwork is stunning as usual, and the story gives us a little more insight as to just where the Archmage ran off to after the end cinematic in Hellfire Citadel. And it also tells us a lot more about his character and just who he is — what he's willing to sacrifice, and what lines he isn't willing to cross. Needless to say any theories about an evil Khadgar (as fun as those theories were) can probably be put to bed. Check out Harbingers: Khadgar below, and if you missed last week's debut of Harbingers: Gul'dan, don't forget to go check that one out as well.