Breakfast Topic: Are you playing Nova Covert Ops?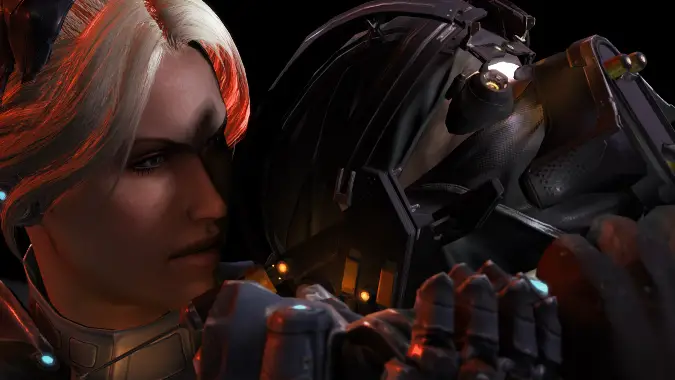 When the Nova Covert Ops missions for StarCraft 2 were announced last BlizzCon, I wanted to like them. Really, I did. A nine-mission trip into the long-lost world of StarCraft: Ghost? Sign me up!
But the initial three-mission pack was fairly short. And then it was four months until the second three-mission pack arrived. And now we likely have another four months before the final three-mission pack. It's hard for me to keep up enthusiasm over that kind of time-frame… especially when the pieces of content we're getting are so small.
Perhaps the bigger problem is that it's difficult to even remember these covert ops missions are coming. The initial pre-order page promised them on no particular schedule and Blizzard didn't make a big deal about the release of the second mission pack. So while the missions themselves are fun, I think I would have enjoyed them a lot more if I could have played the lot all at once rather than having them doled out over the course of a year.
Sure, Nova Covert Ops is fun… but it's not quite enough to keep me hyped for a year. And I'm worried that means Blizzard won't keep trying these StarCraft mission packs. I was always more of a StarCraft fan than a Warcraft fan, and I love the chance to dig into that universe. But if Blizzard's experiment with Nova wasn't a success, the first covert ops may also be the last.
What do you think, readers? Have you been playing Nova Covert Ops? Do you want more StarCraft mission packs? Or are these Nova missions just too little too late?
And for those of you who haven't played, you can jump in now with mission packs 1 and 2, with the final pack due out by December.