WoW
Aug 5, 2016 11:44 am CT
Watcher: Max camera distance increase to arrive with upcoming hotfix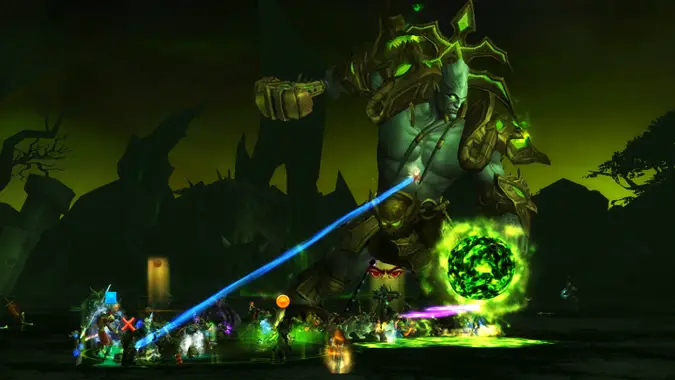 Players paying even small amounts of attention to WoW news have probably realized the maximum camera distance decreased significantly in patch 7.0.3. But for those of you who haven't been keeping up, here's the problem: the shorter camera distance makes it harder to see positioning in raids (like the zoomed out screenshot above) and can cause problems for players with motion sickness. It's been a pretty controversial topic, especially since the change was initially made without a heads up. When players complained, they got a not-so-great explanation which was followed up with a series of tweets that were disheartening to say the least.
Yesterday, though, Watcher took to the forums to bring good news: an upcoming hotfix will increase the camera distance to a middle ground that most players will likely be happy with.
Watcher's explanation is quite lengthy, but worth a full read. He discusses why we've seen so much change to camera distance in such a short period of time as well as design philosophy about camera distance and encounters. Blizzard intended to make the change earlier in the development process, which would have left more time for the devs to work on the best camera distance settings. However, now that it's live — and causing problems — Blizzard would rather "[reapply] the band-aid [than leave] an open wound" (referencing the poorly received tweets from above).
The new maximum camera distance won't be as far as it was before Legion, but it will be farther than the limited distance that caused the uproar. Specifically, it will be "a midway point between what was possible prior to 7.0, and what is possible through the in-game interface options." Again, it's worth reading the post in full over on the forums, but in the meantime, it's still really nice to see Blizzard listening to the community and openly discussing what leads to these sorts of changes in the first place.