Breakfast Topic: Will One Night In Karazhan bring you back to Hearthstone?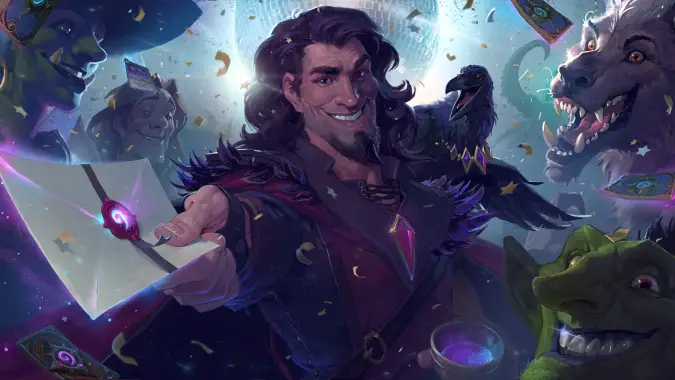 Today, Blizzard  launches its newest Hearthstone adventure, One Night in Karazhan. Well, at least the first wing along with a free prologue mission. After that, another wing will unlock every week for the next three weeks for a total of 13 bosses and 45 new cards.
With its swinging sensibilities and party hardy aesthetic the adventure is keeping with Hearthstone's lighter feel and fun gameplay, though some controversy has already erupted over one of the revealed cards.
The Priest card Purify is seen by the community as "bad"and Blizzard has already stated that they are removing it from Arena play. They even went so far as to make a video addressing the issues around it. But that won't affect you from enjoying the PvE aspect of Karazhan which is the part I enjoy about adventures.
Will this new adventure draw you back into the Hearthstone party or have the tentacles of the Whispers of the Old Gods and weekly Tavern brawls never released you from their grasp?