Change is coming to Overwatch's Season 2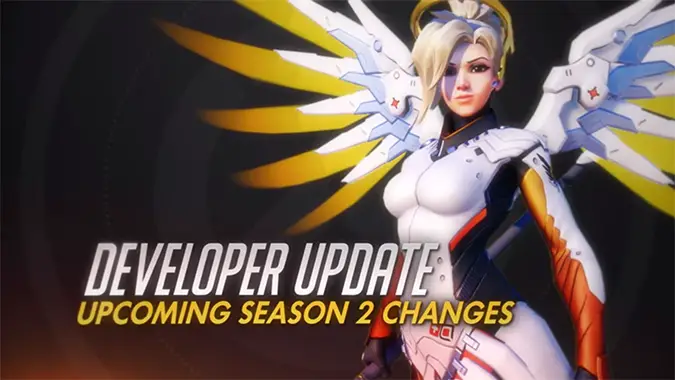 Game director Jeff Kaplan has released details on some of the upcoming changes for Season 2 of Overwatch's Competitive Play. As is the norm for Overwatch, the info came in the form of a 15 minute video from Kaplan — and if you don't have the patience to watch it through, we understand. While you'll want to watch the video in full to catch all the details, we'll run through the highlights below.
Kaplan starts off by acknowledging that the scale of 1-100 didn't work right. The rating number didn't properly indicate how good players really were. If you were a 60 skill rating player, you were in the top 6% of players. Now the team will be inflating ratings to a 1 to 5000 scale because the developers want players to know that ratings will fluctuate — and that those fluctuations are meaningful.
As a result, skill tiers have been created. There are seven tiers named Bronze, Silver, Gold, etc. As an example the 2000 – 2499 rating represents a gold player. The developers want people to say that they are a gold player or a gold skill level player. You will not drop into a lower tier except for the top two tiers. For example, even if your skill rating drops below 2000, you will not drop to a silver tier. End of season rewards are based on how high you've progressed over the season not so much as where you end. If you've reached gold, you will get gold rewards even if you end the season in silver range.
With regards to format and game mode changes, players didn't like the coin toss based on feedback and sudden death is going away. For control maps (like Nepal), there is no overtime and will remain best-of-five. For Assault maps like Hanamura, the time bank system will continue to be used. After the initial first round capture of point A, an additional 30 seconds will be added to the time bank as a bonus to give a slim shot at a comeback. There were awkward times where a point would be captured in overtime but the map would end.
Ties will also be introduced into the game. They'll occur if no one manages to capture a point or move the payload. Ties will be extremely rare and teams will rewarded for their time investment.
The Public Test server will introduce a cap on player grouping. For example on live, a 40 skill rating player can group with a 70 skill rating player. On the PTR, you can only be within 500 with the new skill rating system. This will change with feedback.
Lastly, Master or Grandmaster players will be subject to a skill rating decay (up to a certain extent). After 7 days, you will be subject to 50 points loss per day so stay active! Top 500 players will require at least 50 matches played to be listed.
More changes will be coming and announced in future patch notes and you can watch Jeff's update in full below.