This week in Heroes eSports: Super League and the fight for PAX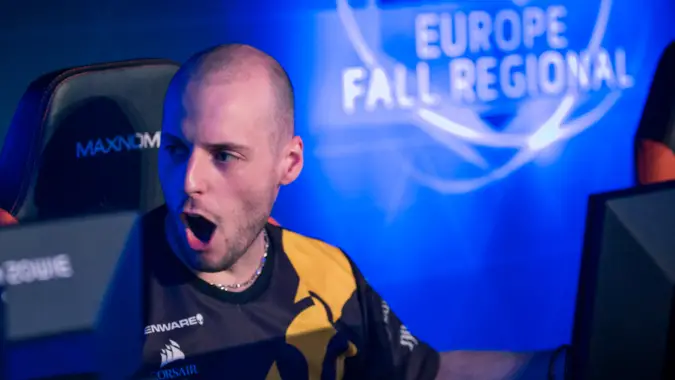 Gamescom is coming to a very exciting conclusion in Europe's regional finals today. Luckily, there's still plenty of Heroes of the Storm esports to keep our hype trains chugging on til Machines of War raider-rolls into the Nexus on September 13th.
But while we wait, North America is still on the road to their regional finals at PAX Prime in early September and Korea's Super League is always a good time. So let's check out the esports that are on tap this weekend.
More roster shakeups
One bit of news from last week that bummed me out a bit was roflcopter's announcement that he was retiring from Heroes esports. He says he wants to focus on school as the summer ends, which is a worthy cause to be sure. However the exciting news is fan-favorite, Fan of Naventic, is taking a spot on the Gale Force team. I'm actually a little worried about this move, even though Fan obviously has mechanical skill for days. Roflcopter's nature as a flex player meant, though he wasn't making the flashy plays like his teammates Udall and Khroen, he meshed well into the capital-T-Team of GFE. With a roster already known for big personalities, it'll be interesting to see how Fan fits in. Meanwhile Naventic replaced Fan with Jason, who was playing on Dumpster Tier Failures, the team featuring Srey, Iakona, and Faye which keeps changing its name.
This weekend's matchups
There are so many matches to go through for this qualifier so there isn't one specific channel to watch, but Blizzard still has you covered. If there's one specific team you're following, you can use the Heroes Esports Twitch team to hop around to the different caster channels. Matches start Sunday at noon CST.
One of the main global events to watch, Super League from Korea, is just getting underway for the fall season. Most of the other regions have concluded their seasons and are just waiting out the next two months 'til BlizzCon in November for their chance to shine. However, Super League is going on until October, making it the only pro game in town for much of the fall. Also unlike much of the rest of the world, we'll see the teams we know and love showing their stuff through the full season. The two teams to watch continue to be MVP Black's spinoff MVP Miracle, and Tempo Storm, otherwise known as the World Champions formerly known as Tempest.
Super League matches this weekend begin on Sunday at 5 a.m. CST. You can watch them on OGN's official Twitch page.