Will you get your physical Legion box today? Maybe not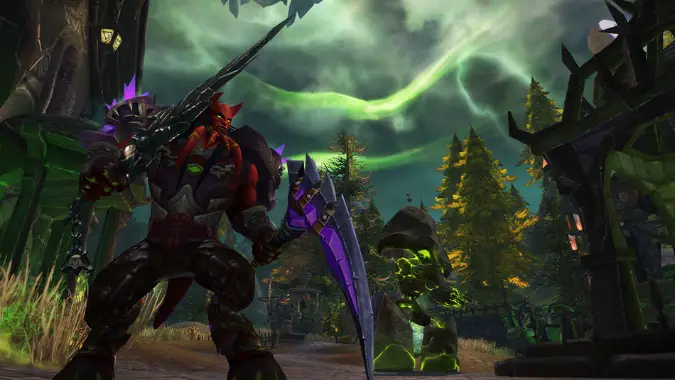 Okay. We're all crazy excited for Legion. Some of us pre-ordered it digitally to snag pre-order bonuses, but for a lot of us the lure of the Collector's Edition is strong — and sometimes you just want physical copy in your hands or keep on your bookshelf. If you fall into the latter category, you probably ordered your copy online or plan to visit you local brick and mortal store today to pick up a copy.
We here at Blizzard Watch are hearing conflicting reports about the game's availability — some folks are reporting that they managed to get a physical copy at 10am today, others that their local retailers won't let it go until tomorrow. For online orders, many report that Amazon is promising delivery by tomorrow at 8PM, while others say that orders from Amazon and GameStop are on delivery trucks right now. This could mean a big disappointment for physical CE buyers hoping to play tonight.
If you're planning on playing Legion as soon  as the servers come up tonight, you need to contact your retailer and make sure they'll allow you to pick up a copy of Legion today.
In North America, Legion will be live at midnight Pacific time, so 3AM on the East Coast. For our European friends, you'll be playing at midnight CEST (so I'm deeply envious of you). If your retailer won't allow you to pick up the game before that, you won't be able to play when the servers come online. Be sure to check and make sure you can actually get your physical copy of the game in time.
If you did buy a physical copy but it won't be arriving today, Blizzard has a method in place for you to pre-purchase the game online. However, it should be mentioned that this method basically means you're buying the game twice and ending up with an extra game key, so it's not ideal. I'd personally prefer if it just refunded my purchase price for the digital pre-order, even if it did so as game time or money on my Blizzard account. Still, if you absolutely need to play tonight, that's how you can do it.
But you may want to look on the bright side. Servers are notoriously crowded and unstable on launch day, so a short delay isn't the worst thing that could happen.