Breakfast Topic: Your favorite Legion zone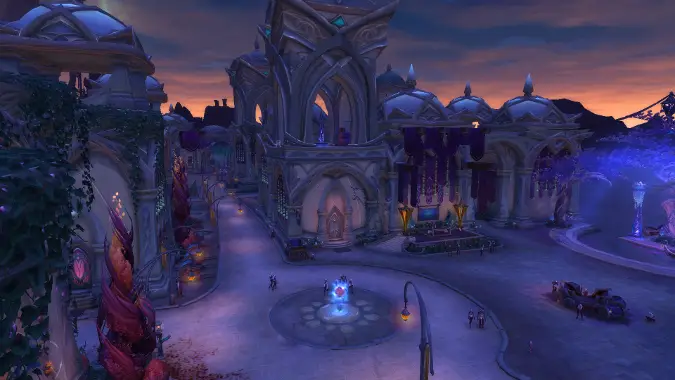 Yesterday, I used the exact same header image you see on today's Breakfast Topic. Why? Because I'm in love with Suramar, particularly Suramar City. It's a truly beautiful zone with gameplay unlike anything else I've experienced in WoW, with beautiful, personal stories dotted across the landscape. I'd gladly play a full RPG placed in Suramar City alone. It's some beautiful storytelling, and this is coming from a guy who harps on the narrative for WoW quite often these days. I don't want to leave the place, and I was thrilled to hear more of it is coming in patch 7.1.
On the flipside, I find it very difficult to care about Val'Sharah. I hate Malfurion. He's just so dull. Malfurion being so deeply embroiled in the story of Val'Sharah makes the entire place a chore — unless I'm doing the quests which don't involve him or the Nightmare. Tyrande's greatest mistake in all her years was getting involved with the Stormrages because they're both just so obnoxious.
Ahem. Anyway. I'm curious: Have you fallen in love with any Legion zones so far? Do you absolutely hate any of them? What's your Suramar? Your Val'Sharah?