WoW
Sep 3, 2016 3:52 pm CT
Legion companion app and upcoming content detailed at PAX West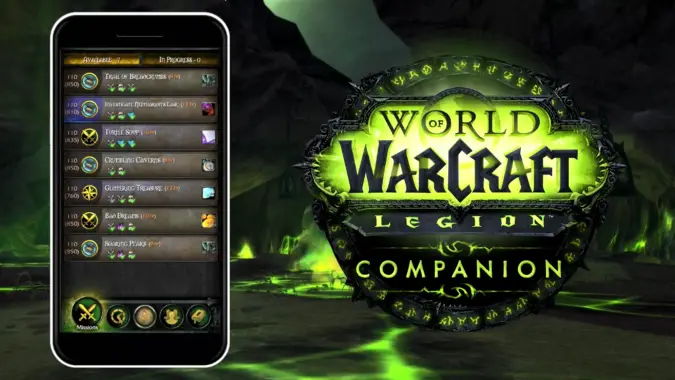 Developers Cory Stockton, Luis Barriga, and Eric Maloof were in attendance at PAX West today to both recap the features of Legion at launch and provide a glimpse at the future of the expansion. First, a Legion companion app will launch this upcoming Tuesday, September 6, which will allow players to manage their Order Hall missions, view available World Quests, and more, right on their phone. A video preview can be found below.
In addition to the previously announced Return to Karazhan, further details on patch 7.1 have also been announced. Trial of Valor will be the raid capping off the story of Stormheim and the conflict between Odyn and Helya. Patch 7.1 will also expand the Suramar campaign, providing 9 weeks worth of new weekly quests.
In Trial of Valor, Odyn tests your worthiness for the umpteenth time before sending you into Helheim to deal with Helya's threat once and for all. If Guarm caught your eye while questing through Helheim, you'll finally get a chance to take on Helya's prized pet, too. Trial of Valor is considered a raid meant to be complementary to the current tier of raiding rather than a new tier unto itself; Luis Barriga mentions some of the better trinkets will be found here.
If you're as much a fan of Suramar as I am, you'll be thrilled to hear the Suramar campaign is being expanded in patch 7.1. Over the course of 9 weeks of new weekly content for Suramar, the rebellion you've been building so far at level 110 will go on the offensive to reclaim their city.
Though patch 7.1 is not yet on the PTR, the developers state it will be quite soon — and not Blizzard Soon, but soon soon, within two weeks.