WoW
Sep 25, 2016 8:00 am CT
How has your Emerald Nightmare experience been?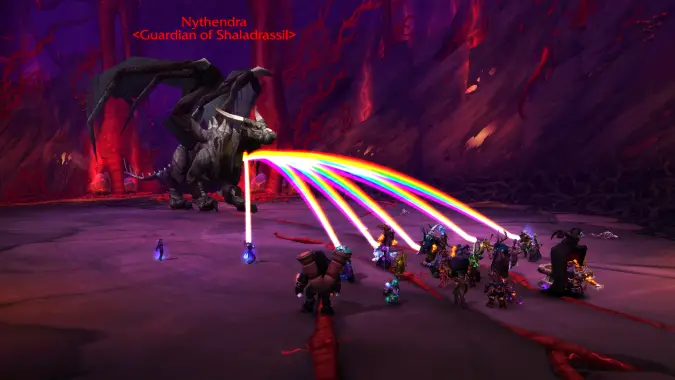 Man, it feels good to finally hop back into raiding again. My team took a break from Mythic Hellfire a few months back, and despite needing a bit of time off during the final stretch of the Warlords content drought, I think most of us have been itching to get back into raiding for a while now. Thankfully, when Emerald Nightmare premiered on Tuesday, it wasn't a letdown in the slightest.
Not only did my team manage to make it through all of Normal by the very end of the night — like, seriously, the very end of our raid time — the zone itself was the weird, fittingly nightmarish version of Azeroth I'd been hoping for. And at seven bosses, the amount of challenges to overcome felt just right for an introductory raid — after any particular boss kill, we were already 1/7th closer to the end. Not to mention, the fights themselves managed to never feel punishingly difficult or overly simplistic.
If there's one complaint I have about the Emerald Nightmare, it's that I want more of it. Not more bosses, mind you — just more of the Dream itself. The Emerald Nightmare and Emerald Dream are zones that have been teased, hinted, cancelled, and all verbs in between since Vanilla. And while the end of the instance offers some subtle but incredibly pleasing callbacks to those original datamined zones — that I won't spoil here — it's all just a tease. And despite the feeling we'll never get an entire Emerald Dream expansion, the raid has me wishing we would. Primal Azeroth is truly a thing of beauty.
But I am straying a bit. If you've had a chance to step into the Emerald Nightmare, how has your experience been? Whether raid progression or just overall impression, let me know what you think of the long-awaited raid!