News
Sep 30, 2016 4:00 pm CT
Hearthstone, Overwatch, Heroes, and WoW in Blizzard esports this weekend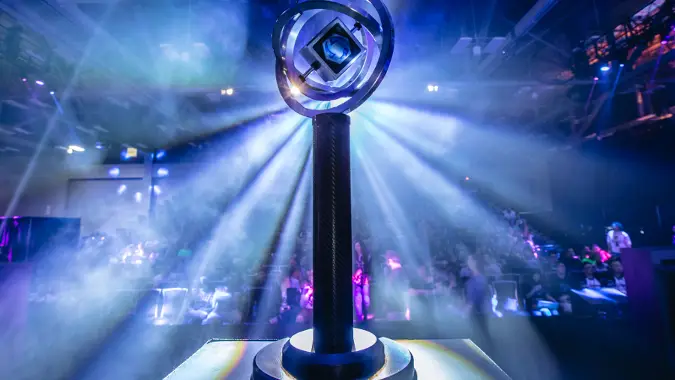 This was a historic week in the world of esports. In a move that affects many different esports, the Philadelphia 76ers basketball team officially acquired esports franchises Dignitas and Apex. Dignitas currently has an active team in Heroes of the Storm and Overwatch. The next day, an investment group helmed by Ted Leonsis and Peter Guber acquired a controlling interest in Team Liquid. Guber co-owns the Los Angeles Dodgers baseball team and Golden State Warriors basketball team while Leonsis is the majority owner of a company that owns the Washington Capitals hockey team and the Washington Wizards basketball team. In addition to popular esports wiki Liquipedia, Team Liquid boasts competitive teams in Overwatch, Heroes, Hearthstone, and StarCraft 2. An Overwatch tournament is being broadcast on cable TV for the first time as well.
As a result of this action, we thought it might be a good time to expand our ongoing Heroes schedule with other esports. As always, we'll tell you the time and provide streaming links so you can to catch more great esports matches from Blizzard's titles.
Heroes of the Storm
Nexus Games – North America 8 p.m. CST Friday-Sunday, stream on Blizzard's official Twitch.
Nexus Games – Europe noon CST Friday-Sunday, stream on Blizzard's official Twitch.
Super League Finals MVP Black vs L5 4 a.m. CST Saturday, stream on OGN Global
Number two qualifier from China, Super Perfect Team, is officially unable to attend BlizzCon due to visa issues. It remains to be seen which team has both the qualifying scores — and the visas — to replace them. On the short list is eStar, the team disqualified last year for the same reason.
Congratulations to Heroes United season two champions, Pythagorean Knights!
Overwatch
Overwatch Open Grand Finals EnVyUs vs Misfits 9 p.m. CST Friday, stream on OverwatchOpen, or on television network TBS.
World of Warcraft
World of Warcraft Arena World Championship Europe 10 a.m. CST Friday-Sunday, Stream on official Warcraft Twitch.
There's an additional promotion with this event. Link your Twitch name with your Battle.net account and watch this event to get the "Patron of War" title in World of Warcraft. Just go to your Twitch connection settings page and follow the instructions for Blizzard Battle.net to link them.
Hearthstone
Asia Pacific Summer Championship 2 a.m. CST Saturday and Sunday, stream on Blizzard's official Hearthstone channel.
Quick tip: If you're new to watching esports and have Twitch chat available, most official streams will let you check the scores of any ongoing event at any time by typing !bracket into chat.