Stupid sexy Kael'thas and other skins in development for Heroes of the Storm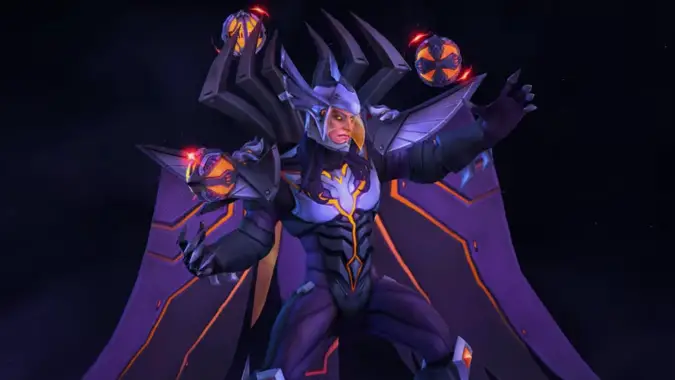 Heroes of the Storm released their latest In Development video earlier today. In addition to showing off Samuro, his skins, and a thematic new mount, the video also unveils a number of other new skins. Stupid Sexy Kael'thas (officially called Cyberhawk Kael'thas) is among them, adding another character to the superhero-themed roster. The preview also includes Deputy Valla, a cowgirl in the vein of Marshal Raynor, and Scarecrow Xul just in time for Halloween. For those of you who live on puns, the hellish Eye Pad mount will surely serve you well.
Deputy Valla's going to get my money for the six-shooter alone.