Is David Brevik working on a new Diablo title?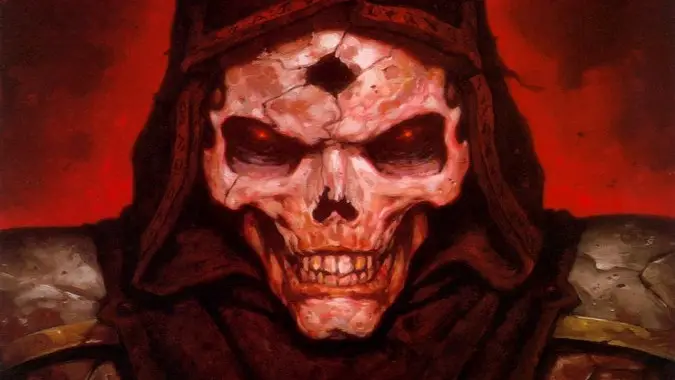 If you don't know who David Brevik is, he founded Blizzard North and helped create Diablo. Now, it appears he may be returning to Blizzard and the Diablo series in some capacity.
Admittedly, this is based only on a couple of tweets he made recently. The first came on October 6th, when he tweeted a picture of the Orc statue at the Blizzard campus. Now, we know that Diablo's 20th anniversary is this year and it will be celebrated at BlizzCon, so it's not a huge surprise that Brevik would have been asked to participate, as one of the most central people in the creation of the franchise. It should be noted that Bill Roper, another huge name and creator of the franchise, was also at Blizzard at that time.
A more recent tweet pushed the speculation up a notch.
For 20 years, Diablo-like games have evolved & surprised us. I'm proud to be the adviser for the game that pushes this genre to new heights. pic.twitter.com/LIT3i0UwJv

— David Brevik (@davidbrevik) October 16, 2016
I feel compelled to point out that nowhere in that tweet does Brevik say I'm working on Diablo now or even what game he's talking about when he says the game that pushes this genre to new heights there. He doesn't even say I'm working at Blizzard at any point. There's a fair amount of speculation as to why Brevik chose to tweet a picture of the constellation Libra with his tweet; some argue it points to November and BlizzCon. However, when talking Astrology, Libra covers September 22 through October 22, so that connection is tenuous at best. Libra may end up being a codename. Or, for all we know, Brevik simply likes the picture.
But I will say this much: If David Brevik is returning to the Diablo franchise in an advisory capacity, that would be a huge deal. Brevik and the others from Blizzard North made Diablo 2, still arguably the most popular game in the series. While I personally enjoy Diablo 3 very much, a Diablo 4 (or even a Diablo 3 expansion) helmed or shaped by Brevik is something a lot of fans have waited a long time to see.
Of course, for all we know, Brevik is now working on Torchlight. The two tweets are vague enough that caution is warranted. Until either Brevik or Blizzard or both says Yes, this is happening, we're keeping ourselves grounded on this one. In any case, BlizzCon is likely to be enlightening.