Are there still places in Warcraft you'd really like to see?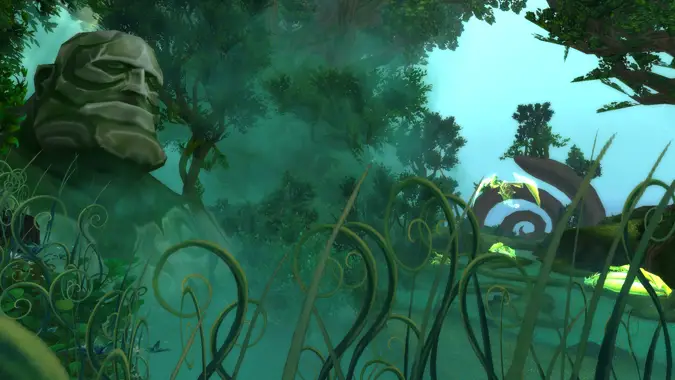 I finally got around to finishing off Emerald Nightmare this week. The Xavius encounter was suitably creepy, and it definitely felt cool to take Xavius down. And then I was transported to a place I've been wanting to go since I first caught sight of an emerald portal in vanilla — the Emerald Dream. It was every bit as amazing and gorgeous as I'd hoped.
And it was also encased in invisible walls. Sure, you can explore in there — but you can't explore very far. On the one hand, I appreciate that we finally got to glimpse Druid paradise as it were. On the other, I'm still struck with the plaintive hope that we could properly explore it some day, sans invisible walls. I'd like to roam the primal version of Azeroth.
There are other places I'd like to see eventually, too — Undermine, the Goblin capital. K'aresh, if it still survives — it's the home of the Ethereals, and it may or may not still be standing. Heck, I'd like to go see Xoroth, the fiery world where dreadsteeds originate. It's a Burning Legion world, sure, but we seem to be doing an okay job deflecting the Legion so far.
And I can't really mention all of those places without mentioning Zandalar. Zul is still an enigma — we never actually saw him in Pandaria, we just heard about him. Supposedly, Zandalar is sinking into the sea. Or maybe it's already disappeared beneath the waves. We don't know — but I'd like to find out some day.
Are there any places you're dying to go on Azeroth, or beyond? Were you happy with the small glimpse of the Emerald Dream, or would you like to see more of it? What places do you really want to see in expansions to come?