Thomas Middleditch to host BlizzCon 2016 contest night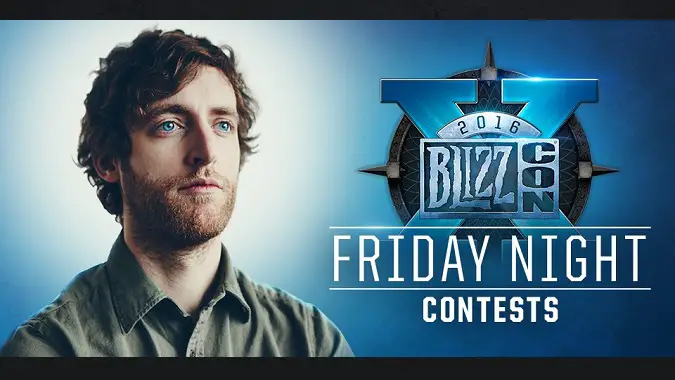 Earlier today, Blizzard updated the official BlizzCon app with some nifty new features, but it seems that wasn't the end of the BlizzCon news. Turns out, we now also know who will be hosting the Friday-night contest festivities: Thomas Middleditch.
Middleditch, of course, has several other credits to his name — but most attendees are likely to know him for his role as the CEO of Pied Piper on HBO's Silicon Valley. As in previous years, Middleditch will be hosting the contests which will be held on Friday night. The contests will run from 6PM – 8PM PST, and typically are not something you want to miss!
This year, there are four contests: Movie, Art, Costume, and Talent. If you can't attend BlizzCon in person, there's still time to snag a Virtual Ticket, which arguably offers a better view of the contestants. For everyone watching — in person or at home — Middleditch is sure to entertain. Good choice, Blizz!