The Day of the Dead is in WoW for the next 3 days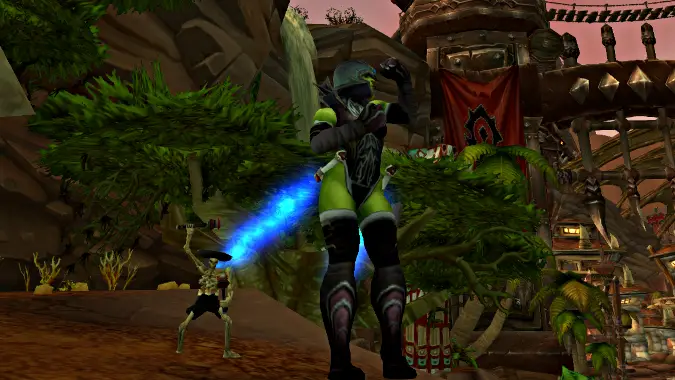 The Day of the Dead is a very short holiday in World of Warcraft. There doesn't appear to be anything added for this year, but there's still a lot to do from previous years. There are four achievements to get and only three short days to do it, so let's run it down.
There are three main things to do on the Day of the Dead.
One thing is dance with Catrina. She'll be in the graveyards of all the major cities, near the vendor you'll need to deal with for the rest of this stuff anyway. /dance with her to get the first achievement, Dead Man's Party.
The second thing to do is purchase the five Luchador-esque Contender's Costume toys. They're sold by Chapman for 100 gold a pop, and required for the three other holiday achievements. Each has a fun holiday look, but they share a minute-long cooldown, so make sure you pick your favorite!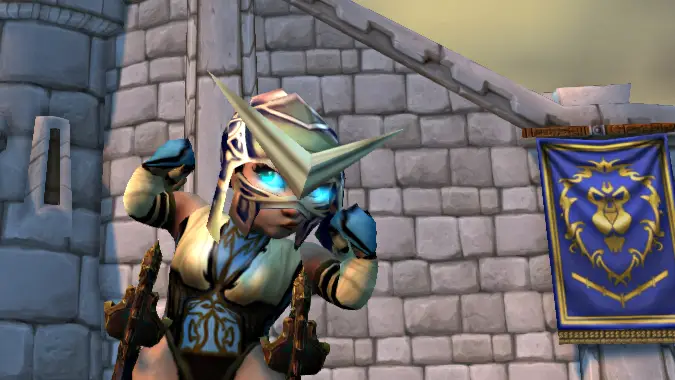 When you put on a Contender's Costume, you get an extra button in the middle of your screen used to fight with other people who are wearing a costume. The achievements for defeating many contenders can be done year-round, but it's kind of difficult to find people just randomly wearing the outfits in the middle of April, so it's a good idea to get the bulk of your fisticuffs dealt with now.
The last thing to do is grab the Macabre Marionette. Bring either a completed Bread of the Dead — or Ice Cold Milk and Simple Flour if you'd like to make one on the spot — with you when you talk to Chapman, who also sells Marigolds. Marigolds allow you to see the quest giver you're after, who asks for that Bread in exchange for the Marionette. You can only do this specific part in the graveyard where your character's faction has its home, however. Trolls go to the Durotar graveyard, and Worgen go to the one outside Darnassus, for example. All factions can visit the one in Shattrath City or Dalaran, however.
The Macabre Marionette has always been known as a decent battler, but he's worth another look in Legion. There aren't a ton of pets in the Undead family that can apply the big multipliers, so the DPS he can unleash with Dead Man's Party is crucial for the new Family Familiar achievements. The rest of his kit is pretty powerful, especially in the mix with a pet like the Sen'jin Fetish with an additive multiplier, but you'll want to get him for the Shattered Defenses debuff alone if you think you'll be pet battling at all before next November.
The Day of the Dead ends Thursday at 4 p.m. CST, so get it before your time runs out.
Save
Save