BlizzCon 2016: Ragnaros and Varian Wrynn come to Heroes of the Storm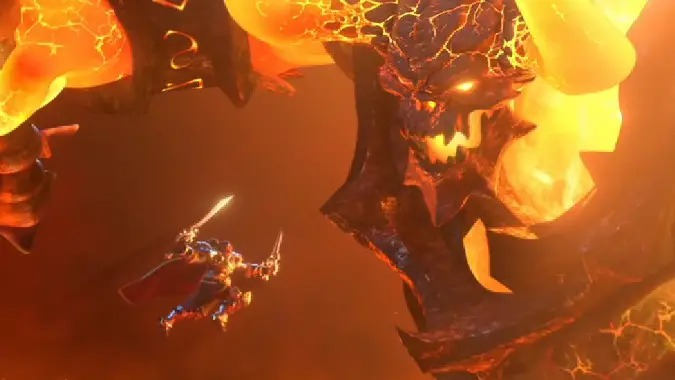 If, like me, you're a little sad that Varian Wrynn isn't around in World of Warcraft anymore, well, now you can catch up with the big lug. At this year's Opening Ceremony, Kaeo Milker introduced two new heroes for Heroes of the Storm, King Varian Wrynn and Ragnaros the Firelord.
These famous World of Warcraft characters have unique mechanics — Varian is the first multi-class character in Heroes, able to switch from a tankish Warrior to a frantic Assassin, while Ragnaros is just full of intersting abilities including the ability to seize control of a Keep and use it to grow to gargantuan size and destroy whole enemy teams in one go.
The idea of being a Raid Boss able to fight an enemy siege by yourself sounds tantalizing to me. Both Heroes are playable at BlizzCon and Varian will be playable on the test ream next week, with Ragnaros playable in December. So get ready, Heroes fans.