WoW
Nov 23, 2016 11:17 am CT
Latest Legion 7.1 hotfixes address some Helya issues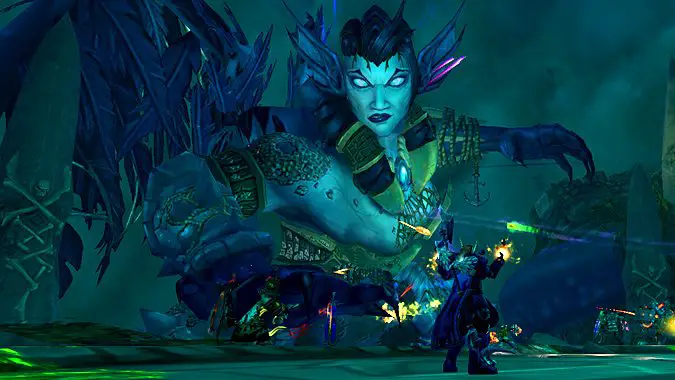 A new round of Legion hotfixes has been released just before the holiday weekend, with a few targeted fixes to issues with Helya in the Trial of Valor. There are also a few class and PVP tweaks, but let's talk about the real point of interest here: The Soul Inhaler and Gin-Ji Knife Set toys may no longer be used in raid instances. Come on now, Blizzard — I spent many, many days all the way back in Siege of Orgrimmar merrily dicing my fellow raid team into bits and pieces after a wipe. Why on earth is this suddenly forbidden? It's a mystery. Check out the full list of hotfixes below.
November 22
Hotfixes
Class
Death Knight
Purgatory should now work in the Withered Army Training scenario.
Hunter
Bursting Shot's disorient effect should no longer hit targets out of line of sight.
Paladin
Divine Hammer's cooldown, global cooldown, period, and duration are all correctly modified by Haste.
Dungeons
Trial of Valor
Non-boss enemies should now Death Grip less frequently.

Helya
Resolved an issue which caused chain and cleave effects to not target enemies that were near Helya.
Resolved an issue that could cause the Fury of the Maw movement effect to apply to players even after the wave has passed over them.
(Mythic Difficulty) Resolved an issue where Corrupted Breath would target the highest threat tank as opposed to player who is currently tanking the boss.
Items
Soul Inhaler and Gin-Ji Knife Set may no longer be used in raid instances.
NPCs
Gobo the Angler Mangler should now respawn and mangle anglers more frequently.
The Soultakers should no longer spawn one at a time. They should now always spawn as a group, and should now properly share health.
Pet Battles
Fixed a crash that could sometimes occur when starting a pet battle with Algalon the Observer.
Player versus Player
Seaforium Bomb and Huge Seaforium Bomb can be placed and deal siege damage in Isle of Conquest, as intended.
The chance of receiving multiple cloaks from PvP has been reduced.
Trial of Valor Vantus Rune buffs are removed when the player zones into a PvP instance.
Warlock

Rot and Decay now works correctly with Drain Soul and Drain Life.
Quests
Demon Hunters that perform a faction change immediately after exiting Mardum will now have their next quest granted to them on login.
Players are now able to complete "Survey the City".
There should be more Withered to wrangle in Ambervale for "Withered Wrangling: Ambervale".