What are you grateful for in Legion?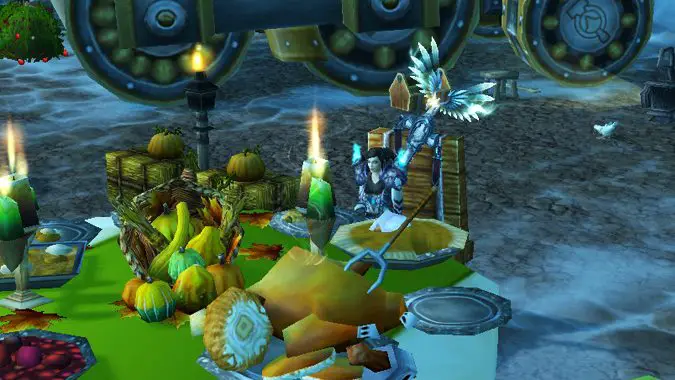 This is mostly for our American friends. As a resident of Canada, Thursday is just a day for me. But for a lot of y'all it's Thanksgiving, so it's time to ask the question of the title — are you grateful for anything we've gotten so far in Legion?
Patch 7.1 or the upcoming 7.1.5? Class order halls? Artifact weapons? World Quests? Weeklies, LFR, the Emerald Nightmare, Trial of Valor, Mythic and Mythic+ Dungeons? Your class of choice? Excellent story and voice acting? The sky is the limit.
I'll share one of mine to get things started off — I'm pretty dang thankful to be given stuff to do on a regular basis. That's my big draw as far as Legion is concerned — I can do something or nothing at all, it's entirely up to me how invested I want to be in the game on a day to day basis. Run a few WQ's, do a dungeon or two, hang with friends in a raid, it's there for me if I want it.
So now we turn back to you. What are you the most thankful for in Legion either so far or in terms of what's coming?