The Oasis map is live on Overwatch PTR and it's hilarious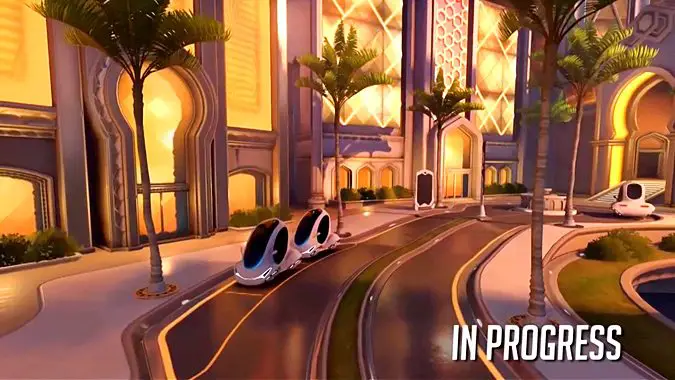 A new build of the Overwatch PTR just came online, and despite some hefty patch notes the only change since the previous build appears to be the still-in-development Oasis map. This high-tech city is located in the Middle East, and like the rest of Overwatch's maps, it's gorgeous. It adds jump pads to the game, which are sure to make for some killer gameplay (the highest noon), but more importantly it has cars.
What's so exciting about cars, you ask? Let me explain.
Firstly, the cars can run you over and kill you. (Though, unfortunately, they cannot get play of the game for their mad murder skills.) Secondly, some skills interact with cars in absolutely hilarious ways, and while we aren't sure any of this is working as intended we're going to enjoy it while it lasts.
Just see what happens with Widowmaker's grappling hook.
And Reaper's Wraith Form.
And Sombra's Translocator.
This is a whole new world of gameplay craziness, so hop on the PTR and have some ridiculous car-riding (or car-murdering) fun out there.