What will you play in the Mean Streets of Gadgetzan?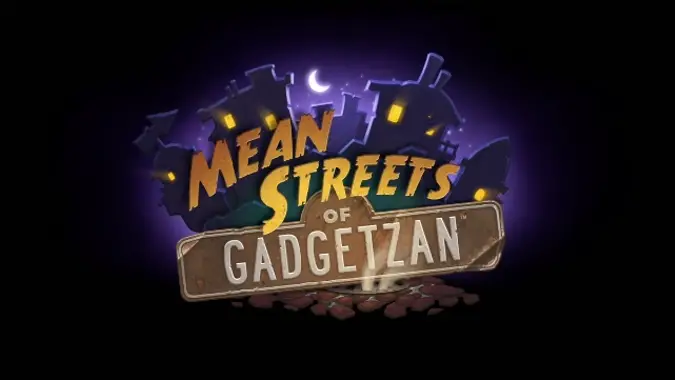 Hearthstone's latest expansion, the Mean Streets of Gadgetzan, has arrived! And as soon as you rip open all of your new card packs just one question remains: what class and deck will become your new favorite?
I usually don't go into Hearthstone expansions with a specific class in mind. Instead, I'll see what cards I pick up and then build around them. So you can bet that when I picked up both N'Zoth and Xaril in Whispers of the Old Gods I built a Deathrattle Rogue around them. For my low-budget Hearthstone playing, rolling with whatever cards I pick up is the way to go, because I don't usually have the dust — or the cash — to spend on picking up every card for a theoretical dream deck.
But things in Gadgetzan are a little different. Each of the expansion's factions are made up of three classes, so some of their related cards are tri-class. Fighting on the streets you'll find the Grimy Goons (Hunter, Paladin, and Warrior), the Jade Lotus (Druid, Rogue, and Shaman), and the Kabal (Mage, Priest, and Warlock). Though there are only nine such cards — three for each faction — your Gadgetzan cards are slightly more likely to be applicable to multiple classes, and thus open up more deck building opportunities.
Are these new tri-class cards just another kind of neutral, or will they actively shake up how you put together your decks? For my part, I think I'll do the same as always: see what cards I get and then deck build to match. But what about you? Are you eager to jump into a particular deck this expansion, or are you leaving your options open?