Does WoW need to take a breath?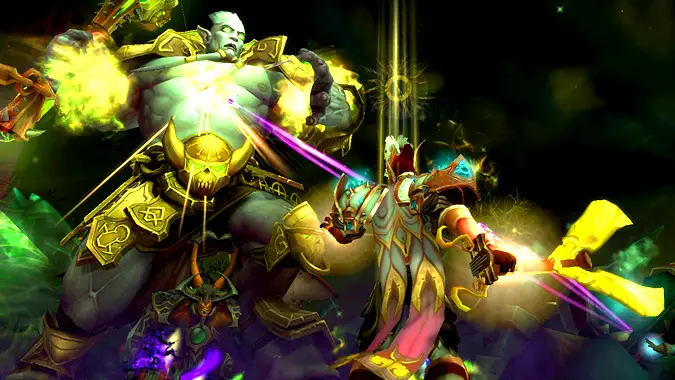 Let's face it, Azeroth has never been a safe place. But since Wrath of the Lich King it's reeled from one disaster to the next like an out of control bumper car in a classy antique shop. The Scourge and the Lich King were defeated, only for Deathwing to rise and threaten the entire world. That dealt with, everything immediately shifted into a world war that ended with the deposed Warchief Garrosh Hellscream. And then the former Warchief leapt to another Draenor and led an invasion we had to go stop. That became a means for the Burning Legion to return and invade Azeroth full force.
Things have been steadily going from awful to even more awful for years.
Does WoW need to take a step back from the continuous escalation of dire threats? If it did, would it even be World of Warcraft anymore? As players, have we come to expect the constant flood of disaster and mayhem to dog our steps and give us something to do? Could we, and more importantly would we, be satisfied with a patch or expansion where we explored a new world or dealt with issues of less catastrophic import? Are we just jaded disaster monkeys, or would you be down for a jaunt to a place where we could explore and discover? What if we went someplace without Old Gods, Sha, or unknown new dangers popping up and threatening all that is?
What do you guys think? World of Warcraft: Happy Beach Adventure?