Diablo 3's Patch 2.4.3: First look at The Darkening of Tristram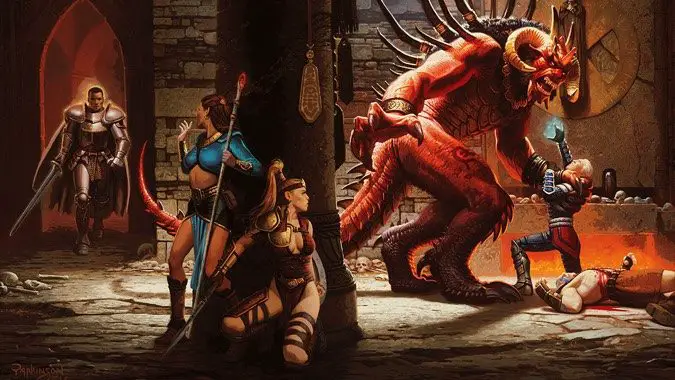 It's the 20th Anniversary of Diablo, and Diablo 3 has some plans in store for us all with patch 2.4.3, the Anniversary Patch. Though it was released on the PTR just after BlizzCon, the Diablo team just posted an official first look at what we're going to get. Part of the celebration is the Darkening of Tristram, which is something rare in my experience. Imagine if the World of Warcraft team decided to recreate the entirety of Warcraft Orcs & Humans within the MMO. Well, essentially The Darkening of Tristram is that. It's the entirety of the original Diablo recreated in Diablo 3.
It's complete with all the flavor they could cram in to make it feel as much like the original game as possible. Art assets, limited motion (just like in Diablo you can only move in one of 8 directions), a pixelated filter over the game, the UI … it's all designed to be as much like booting up the game in 1997 as possible.
Patch 2.4.3 has more than just the Darkening of Tristram, though. Several legendaries and set items were updated, Greater Rifts have seen some changes and there are quality of life changes as well, such as centralizing where players purchase armor dyes.
In order to play the Darkening of Tristram, you'll first hunt down and kill one of Adria's loyal acolytes, who will lead you back to Old Tristram and a mysterious portal. Enter that portal and you'll find yourself not in a whole new world, but in a very familiar old one, as the entirety of Diablo's dungeon levels will be available to your Diablo 3 characters. Check out the first look here for more details and have fun striking down the Lord of Terror again for the first time.