Its your last chance to kill new world boss Ana-Mouz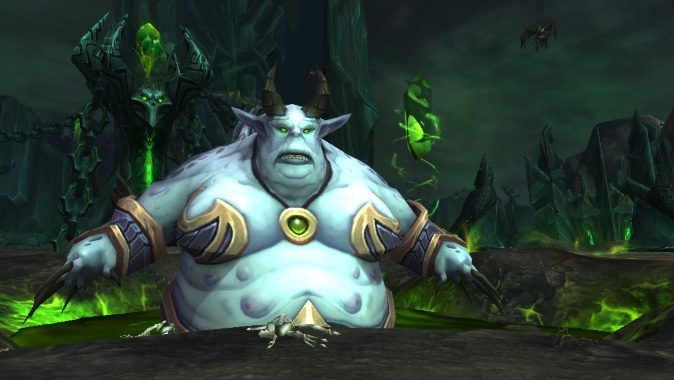 As of today, we've seen all of Legion's (current) world bosses. You'll find Ana-Mouz in Felsoul Hold in Suramar, but only for the next three days. She drops ilevel 860 gear which is all a bit… well, you can see for yourself that there's a bit of a theme to her armor drops: Skimpy Demonleather Tunic, Sheer Felthreaded Robe, Low-Cut Chestplate, Imp Mother's Loincloth, and Crop Top Chain Hauberk. (Though she also drops a ring and relic, which we assume are entirely non-skimpy.) But whether you get any loot or not, you'll nab 1000 order resources and 500 Nightfallen reputation for your trouble.
Just remember, she only spawns for three days, and today's your last chance at that loot (or you're working on the Unleashed Monstrosities achievement), be sure to hop online soon. If you don't have an organized raid group on hand, the group finder should set you up. As of this moment, healers seem to be the most in demand, so if you have a healing spec, swap over before you sign up.
Good luck!