WoW
Jan 31, 2017 1:00 pm CT
Kirin Tor Tavern Crawl disabled, new round of hotfixes released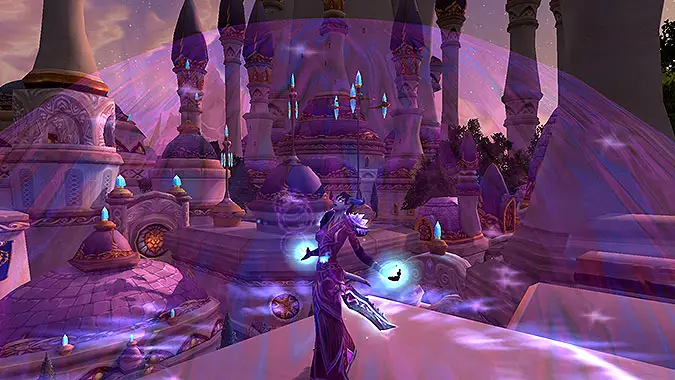 The Kirin Tor Tavern Crawl, second of the new micro holidays introduced in patch 7.1.5, was scheduled to be released today. Unfortunately, players looking forward to the micro-holiday are going to have to wait a while longer. Due to some previously undiscovered issues that didn't pop up in the PTR, the holiday has been disabled for now, according to a blue post by Ornyx.
Hey all,
The Kirin Tor Tavern Crawl micro-holiday is unfortunately suffering from some issues that didn't come up in PTR testing, and we have been unable to correct via hotfix. As such, we've had to disable it.
Apologies for the inconvenience!
There's been no mention of if or when we'll see the holiday make a return as of yet, so we'll just have to cross our fingers and wait to see if there will be a rescheduled appearance taking place in the near future. Although the Tavern Crawl couldn't be hotfixed, there were several other issues that could — Blizzard released a new round of hotfixes yesterday addressing a variety of issues, including a couple of fixes for encounters in The Nighthold as well as some PVP adjustments for Demon Hunters, Paladins, and Priests.
January 30
Classes
Paladin

The healing bonus Tyr's Deliverance now shows up on the caster's raid frames.

Warlock

Fel Imp's Felbolt now correctly does the same damage as Imp's Firebolt.
Companions
Lagan is no longer tradeable, and is unique.
Dungeons and Raids
The Nighthold
Krosus
The damaging effects of Claw of the Crystalline Scorpid and Arcanogolem Digit should now hit very large creatures like Krosus.
Gul'dan
Resolved an issue where players afflicted by Empowered Bonds of Fel would fail to recieve warning text.
Player versus Player
Alterac Valley

Alterac Ram Collar and Frostwolf Muzzle can be properly used to complete "Empty Stables".
Demon Hunter

Eye of Leotheras will no longer scale with increased damage, and instead will always deal a maximum of 6% of the targets health in damage each time it procs.

Paladin

Ultimate Sacrifice will now properly no longer cancel when the Paladin is under 20% health.
Ultimate Sacrifice will now be removed from the target if the Paladin dies while active.

Priest

Vim and Vigor now increases the value of absorption effects.
Holy Ward should now properly prevent Cyclone and Imprisonment modified by Detainment.