WoW
Feb 17, 2017 6:05 pm CT
Ask Ion Hazzikostas your Legion questions on Thursday, February 23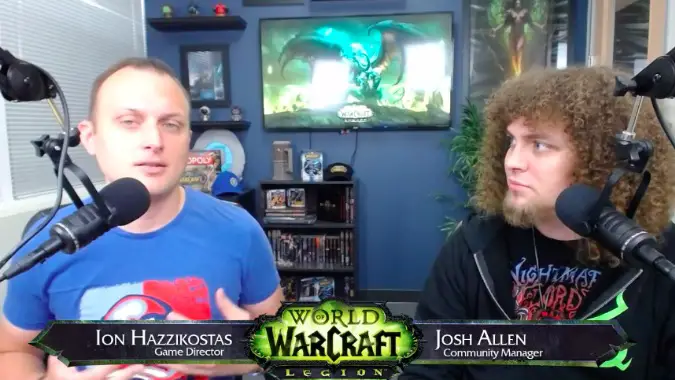 The next Legion developer Q&A is just around the corner, with Ion Hazzikostas hitting Twitch next week to answer your questions. These monthly Q&A sessions have been packed with game info, and we're looking forward to picking Ion's brain next week.
Have a question you're desperate to get answered? You can submit questions via Twitter using the hashtag #LegionQA or, if you need more than 140 characters, on the NA forums or EU forums. (Though you're advised to be succinct and keep your questions to 40 words or less.) All Legion-related questions are fair game.
The Q&A itself will be live on Twitch next Thursday, February 23, at 11AM PST. And if you can't catch it on Twitch, we'll liveblog for you on Blizzard Watch. See you then!