WoW
Feb 20, 2017 3:00 pm CT
Love is in the Air ends tomorrow morning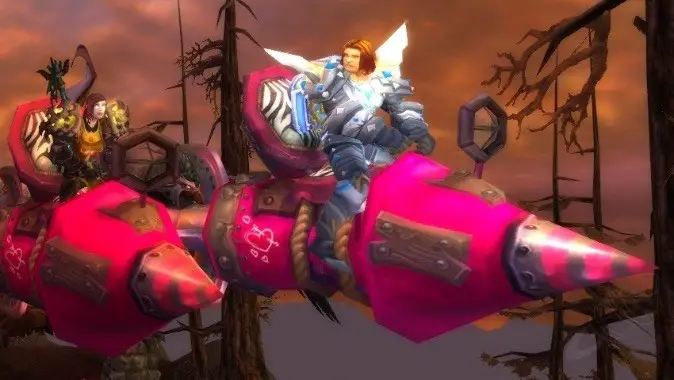 That's right: Love is about to fall out of the air and, I presume, go back to wherever it usually is.
Love is in the Air, the yearly holiday where everyone I know runs the Crown Chemical Co over and over again, doesn't get the Big Love Rocket, and then complains about it is almost over. This year the holiday scaled to level so even more people could not only run it, but run it on all their alts as well, so I heard about it more than ever. However, despite running an extra week (usually it ends on the 14th but this year it runs until the 21st) it will eventually end, and that end is coming soon.
So if you have a phalanx of alts of all levels who've been running it every day, be warned — you have but one final day to put your level 23 Rogue, your level 45 Mage, your level 61 Paladin and your level 77 Druid through this again. I hope truly, deeply, and sincerely that you get the mount. If not, I guess you'll be back next year.
Happy hunting, everyone.