New Overwatch comic: Binary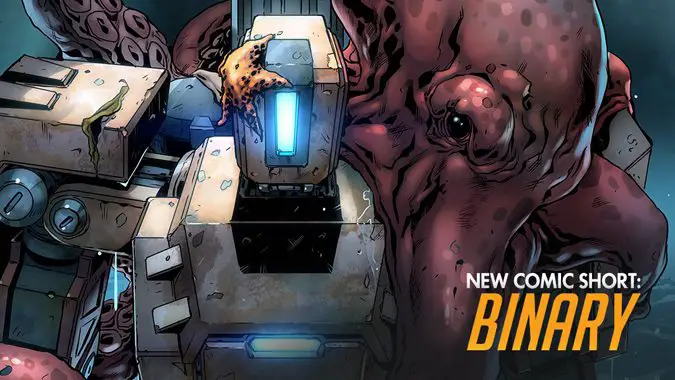 A new Overwatch comic has just been released, featuring Bastion and Torbjörn. In Binary, Bastion's been discovered in the forests of northern Sweden, and people are understandably terrified. After all, Bastion units were incredibly powerful foes during the Omnic Crisis. Before the town can finish formulating a plan for taking down the rogue omnic, Torbjörn arrives to lend a hand and get the job done for them. But Torbjörn's about to discover the truth — this is definitely not your typical Bastion unit.
Written by Matt Burns and James Waugh, Binary features some gorgeous art by Joe Ng. The events of the comic take place after The Last Bastion animated short released last year. And although the comic has nothing to do with the latest Overwatch hero to hit the game, I'm glad we're getting a little more information on just what happened to Bastion, and what Torbjörn's been up to as well. You can check out Binary for yourself on Blizzard's official site — or check out the motion comic version of the story courtesy of Madefire.