When did you get your first tier set?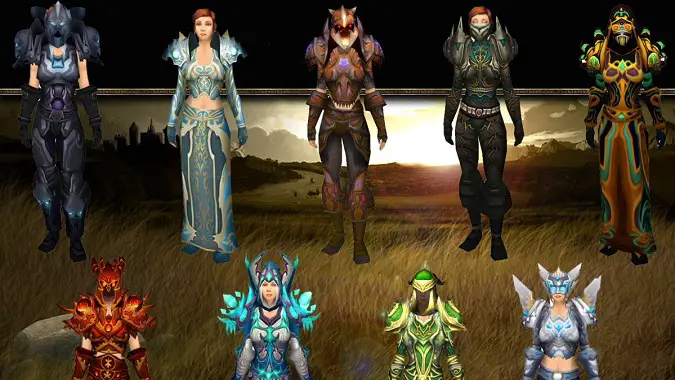 I've been playing World of Warcraft since the servers went live in 2004, but have never acquired a raid armor set until now. When the game launched, I already had two kids under 3 which made committing to a raid guild…problematic if I wanted to stay married.
When the LFR feature launched in late Cataclysm it was much easier to acquire tier gear, but I just used the tool to see raid content rather than farm the bosses for set pieces. But now a string of good luck in Nighthold has my main suddenly sporting the 4-piece bonus for his T19 armor, and it feels pretty damn good.
I don't have a full set quite yet, but plan on farming the last two pieces while waiting for the T20 sets to arrive with the Tomb of Sargeras raids coming up next after Patch 7.2 rolls out. It only took 12 years for me to actively pursue raid armor and I have to say I'm enjoying it. When did you get your first full set or complete ability set? How long did it take you to complete it?