Mage Tower now live on NA realms, solo artifact challenge available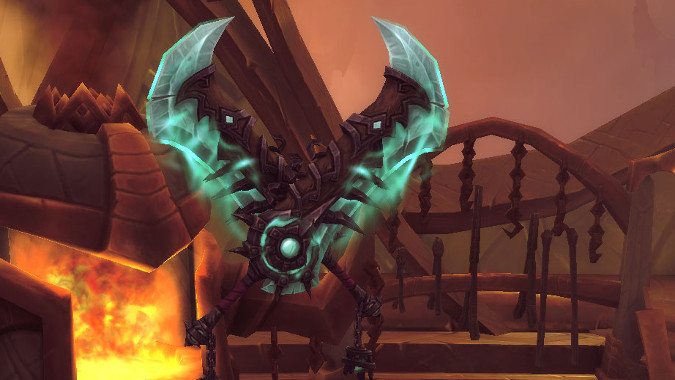 In North America, the Mage Tower on the Broken Shore is now live, unlocking (among other perks) the solo Artifact Challenges for a special artifact appearance.
There are other benefits to the Mage Tower, of course — portals between the various Legion zones and the Tower, for example, or Veiled Wyrmtongue Caches spawning with chances for Legionfall War Supplies and Nethershards, but I suspect for most players the Artifact Challenges were the big draw for the Mage Tower. These hard-as-diamond solo encounters reward you for successfully achieving victory with a unique artifact appearance, but don't expect it to be easy. The first time you attempt the challenge you'll get to try it free, but every additional attempt will cost you 100 Nethershards.
I'm not fooling myself. I'll be waiting to try this until I've spent all the Nethershards I want and have nothing else to do with them. Still, new Artifact Appearances. For some classes, that's an irresistible draw. Plus, now we can all focus on some other, lesser building.