This week's Heroes rotation, plus Heroes 2.0 and Cassia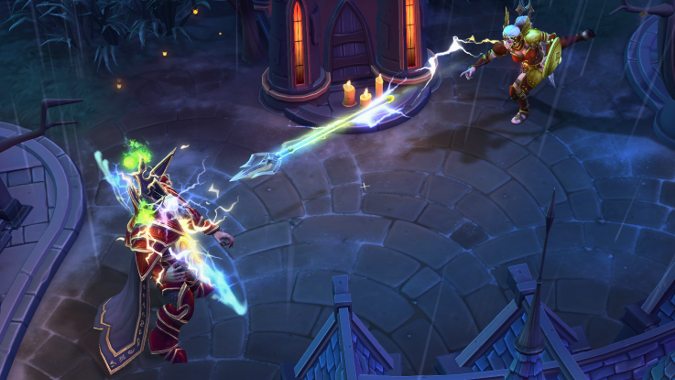 What a week it's been for Heroes of the Storm. Last week we found out about Heroes 2.0, the game's first big rework since launch. It's in beta now and due to launch on April 25th, so get ready! The update reworks level progression and adds the joy of randomness to our lives with Overwatch-style loot boxes.
We also know the game's next hero: Cassia, a take on Diablo 2's javelin-spec Amazon. As that was my thing in D2, I'm really excited about Cassia. We don't have a release date for her yet, but we do know that she'll be live before Heroes 2.0 — so we could see her this week or next.
But even with all of this news, there's a brand new hero rotation to check out:
Assassin
Butcher
Falstad
Kael'thas
Tracer
Specialist
Support
Warrior
Artanis
Arthas
ETC
Stitches
Tyrael
And as with every week, we have a new round of sales, too:
Muradin: $3.24/€3.19/£2.49
Magni Muradin skin: $4.99/€4.99/£3.69
Star Princess Li-Ming skin: $4.99/€4.99/£3.69
That's all for Heroes this week. As usual, we'll see you in the Nexus!