WoW
Apr 4, 2017 5:00 pm CT
Weather alert: Blizzard watch in effect for Arathi Basin until 4/11 at 12 p.m.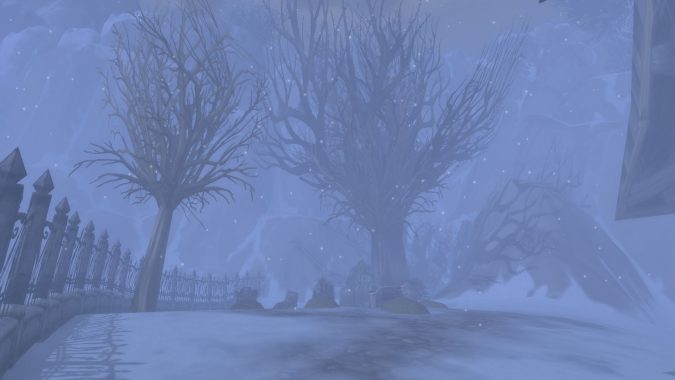 The Eastern Kingdoms Weather Service in Arathi Highlands has issued a blizzard watch which is in effect from 12 p.m. EST on April 4th to 12 p.m. EST on April 11th. Affected locations include Arathi Basin and its outlying regions, with a greater concentration of snow accumulating inside the Basin itself.
Timing: Snow is expected to accumulate most heavily beginning Tuesday afternoon, with steady precipitation continuing throughout the remainder of the week.
Accumulations: Total accumulations of snow on April 4th are expected to be between 12 and 15 inches, with 3 inches per day expected in the week following, off-set by the three inches per day expected to be lost due to heavy winds.
Hazards: Visibility is expected to be extremely low. Travel with extreme precaution. Be aware of frozen-over conditions of all bodies of water, as this may lead to unexpected attacks, especially in the regions surrounding the Blacksmith.
Impacts: Targets will disappear from line-of-sight much quicker as a result of the decreased visibility. Ambushes and pincer maneuvers are likely to occur much more frequently due to the icy conditions.
A blizzard watch means there is a potential for falling and/or blowing snow with strong winds and poor visibility. This can lead to whiteout conditions and make solo travel dangerous. If you must travel, do so in groups of three or more and be sure to have enough Alterac Brew Pups in the event you get stranded. If you do get stranded, do not leave your party to attack an enemy flag by yourself.