Danny Pudi's Hearthstone adventures come to an end in last Wonders of Un'Goro video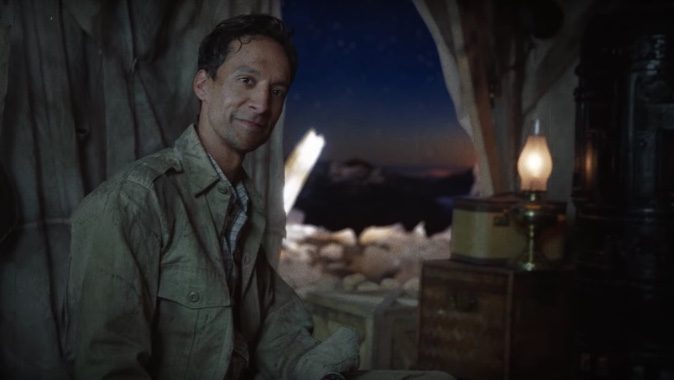 Are you ready for adventure? We hope so, because Un'Goro Crater (and Hearthstone's Journey to Un'Goro expansion) is packed with it — as poor Professor Doyle is about to find out for himself. But perhaps more interesting than Doyle's ill-fated expedition is the fact that he's played by Community's Danny Pudi. That's right: Abed has moved on to a life as a children's television star/adventurer. It's canon now.
Danny Pudi is hardly the first celeb we've seen recruited to promote mobile games. Liam Neeson did a Clash of Clans commercials, Kate Upton and Mariah Carey did Game of War commercials, Arnold Schwarzenegger has done a lot of Mobile Strike commercials, and probably tons more that we just aren't thinking to mention right now. Really, it was past time for Hearthstone to get into the game with its own celebrity to promote Journey to Un'Goro. (We're pretty sure Danny Pudi would have significantly improved Hearthstone's uncomfortably awkward guac boy commercial, too. Can we fix that retroactively?)
But for now we have Pudi in the Wonders of Un'Goro. The video above is only the first episode, and Doyle's adventures continue in episodes two through five. Don't expect a tightly-scripted story, but these vignettes of Doyle traipsing through Un'Goro are fun nevertheless, so break out the popcorn and enjoy.
If you're more interested in Hearthstone's Journey to Un'Goro than Doyle's journey to Un'Goro, you'll want to check out the complete Un'Goro card list, instead. The expansion is due out on Thursday, April 6, so your own adventure to Un'Goro will start soon!