Developer Q&A with Ion Hazzikostas set for April 27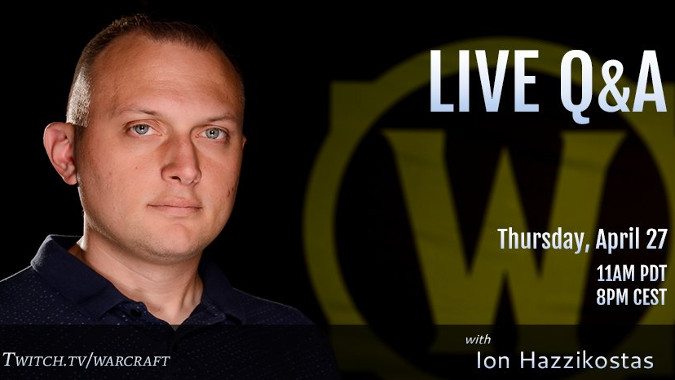 This Thursday, April 27th, we'll be getting another Developer Q&A with World of Warcraft Game Director Ion Hazzikostas. It will be on the Warcraft Twitch channel, and they'll be taking a look back at Patch 7.2 since its release, answering your questions about what they're up to for just about anything involved in the patch from dungeons to Broken Shore World Quests to Legion Assaults and more.
You can submit your own questions for the Q&A via the forum thread, or via the Twitter hashtag #LegionQA — so get your questions in now if you want to give yourself the best chance of seeing them answered this Thursday.