Will you be adopting an orphan this year?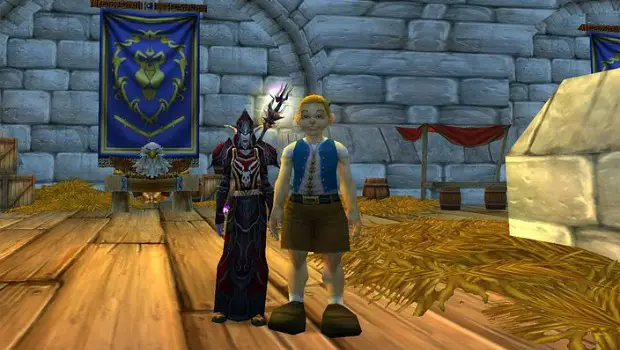 It's Children's Week again. Starting Monday morning at 10am and running through next Monday morning, you can adopt your own little rascal and show them the horrors of war for the fine reward of toys and pets!
Yes, the benefits of participating in this yearly event include adding to your toy collection and your pet collection. And, of course, completing achievements for Children's Week counts towards the world events meta achievement What A Long, Strange Trip It's Been, which gets you a sweet flying steed. Oh yeah, and you also get to give a war torn child the gift of a tour of a war ravaged world. I mean a traveling education!
So far it doesn't look like there's anything new this year, but it's a good time to catch up on your collections if you need to. Are you ready to experience the horrors of School of Hard Knocks? Will you be gaining your Matron/Patron title? Or will you be forgoing the festivities in favor of continuing your ongoing battle with the Burning Legion on the shores of the Broken Isles?