Who's your favorite Follower?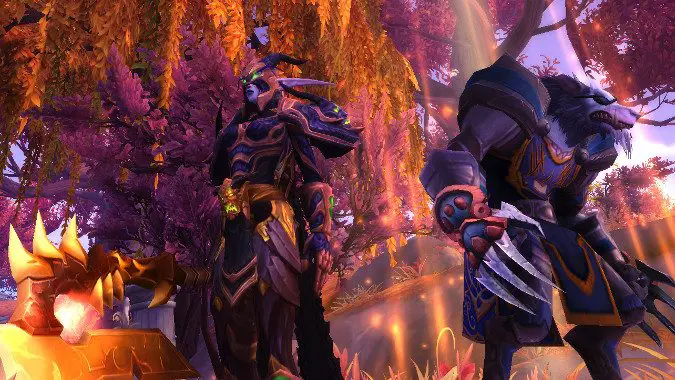 One of the things I really like about the Broken Shore is that it introduced new followers. As an Alliance Warrior, I got Lord Darius Crowley, aka Eyepatch Werewolf. Me and ol' Eyepatch get up to all sorts of scrapes — he's even replaced Thorim as my go-to follower. And I really enjoyed Thorim for those moments when I was questing in Stormheim and I'd ask Vrykul mobs if they'd met my friend, their god. Then I'd make him beat them to death. Good times.
But Darius is even better than that. He's always around, unless I don't want him to be around, clawing people's faces off. And best of all, unlike some of the new followers (the Hunter one with her 'The weak will always perish' dialogue skeeves me out) Darius is always a perfect gentleman… for a werewolf with an eyepatch, anyway.
So that's my favorite follower. What about you? Do you always travel with one of the new followers? Are you loyal to one of your original crew? Do you hate all followers equally?