What's your binge limit?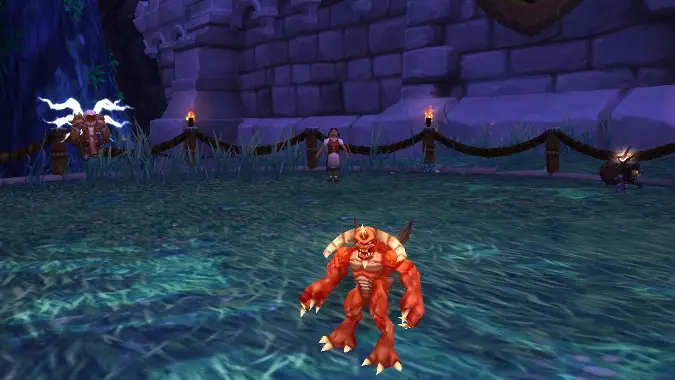 As I type this, I'm taking advantage of Squirt Day. It's an occasional demi-holiday when the Squirt team is at the Menagerie during the pet battle bonus event, which ends up with amazing pet XP gains. I wrote a long post about it a while back, but the information about Squirt Day and why it's a thing for pet battlers is still valid. I'll be honest though, I'm getting pretty bored with this particular binge.
The grinding part of pet battles has always been pretty boring. It gets fun after you do the busy work, and right now it's the best time to do that work. I'll be alright for tonight. I have HGC to watch, and when that's over I've got Netflix, which is a decent second monitor distraction. So is typing up a post or two, like this one. Overall though, I'm kinda counting the minutes until the Menagerie rotation swaps. I don't have the patience I used to, I guess. I think my limit is two hours or so, but even that is a stretch.
Funnily enough, I'm having the exact opposite issue with Overwatch. I play one game and then I can't stop myself. All of a sudden it's an hour past bedtime and I think, eh, what's one more. No sleep is Future Anna's problem, and these buckets of popcorn won't punch themselves. If left to my own devices, I'd absolutely be playing Overwatch in an epic weekend-long gaming benders like the good ol days before I had responsibilities and whatnot. Being an adult is such a buzzkill.
Do you have the patience for long gaming binges? Heck, do you have the time for long binges? Speaking of binges, do you have any favorite series on Netflix? I got a lot more grinding to do.