We're waiting for the next hero with the latest rotation and sales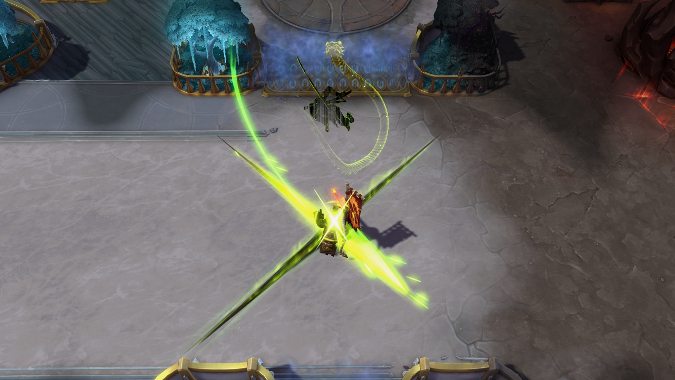 You may be too late to pick up your Heroes of the Storm mega bundle (if you hadn't already), but you can still grab a Welcome Bundle, which gives you 800 gems, some great loot chests (with a guaranteed hero), a 7-day stimpack, and a zebra mount. It's a great deal for $4.99, and, after all, who doesn't love zebras, right? Right?
The the game's second anniversary event is starting today, too. I have to admit, it doesn't exactly thrill me, but hey, it's a chance to nab some loot boxes. Starting today, you can pick up a daily quest for a common loot box plus an event quest that gives you an anniversary portrait, spray, and banner.
And that's all that's going on for now… at least until we have the game's next hero announcement, which should be coming soon. It's been two weeks since D.Va's release, which means we should have another hero in a week or two… but just who is still up in the air. Expect an announcement this week.
Until then, we have another week's hero rotation and sales. Let's check it out.
Hero rotation
Malfurion
Valla
Gazlowe
Johanna
Thrall
Dehaka
Lúcio
Leoric
Falstad
Sylvanas
Xul (Slot unlocked at Player Level 5)
Kerrigan (Slot unlocked at Player Level 10)
Probius (Slot unlocked at Player Level 15)
Genji (Slot unlocked at Player Level 20)
Hero sales
Li-Ming: 375 Gems
The Butcher: 312 Gems
Featured items
Wisdom Archangel Tyrael skin
Felblood Illidan skin
Sous Chef Stitches skin
Sapphire Cyberhawk Kael'thas skin
Cloud Serpent mount
Royal Armored War Steed mount
Crimson War Bear mount
Hunter Space Lord's Starbreaker mount
Weekly brawl
And that's all for now, fellow Nexus-goers.