Shoe Shine Kit finally discovered in WoW's 7.2.5 PTR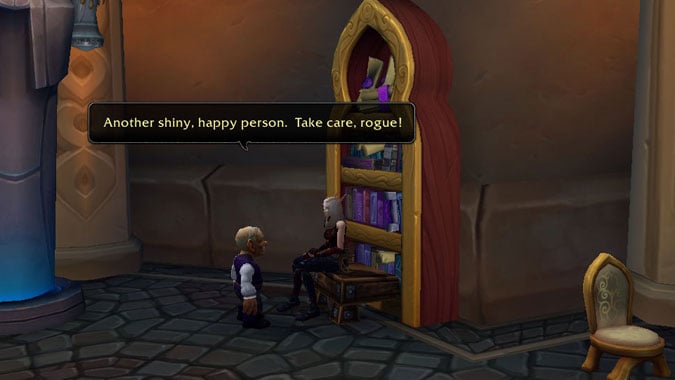 Are your shoes insufficiently shiny? Well, even if you wear cloth slippers you thought could never in a million years be shined, they can be shined in patch 7.2.5 with the Shoe Shine Kit. Best of all, you'll be able to shine other people's shoes as well. In other words, you can finally quit battling vast cosmic armies of colossal evil and start in on that boot-polishing career you've always liked very much.
The folks at Wowhead reported that the Secret Finding Discord — you may remember them from the Riddler's Mind Wyrm and the lengthy process of its discovery — had managed to work out how to obtain the toy on the 7.2.5 PTR. Back in Wrath of the Lich King, the NPC Sheddle Glossgleam was a cobbler who would shine your shoes if you sat down near him. Now, in Legion, the Shoe Shine Kit is obtainable via a chest he drops at specific times, as per this comment from Nightswifty.
Don't get complacent, though — the chest only lasts until someone clicks on it, meaning it's first come, first serve once Sheddle drops it. Nevertheless, this is your chance, heroes! Strike now, before you're forced to give up your dreams of shining shoes and instead reluctantly return to taking up the most powerful weapons in Azeroth to battle demons. At least until Sheddle drops that chest again.