Welcome to Blizzard Watch 2.0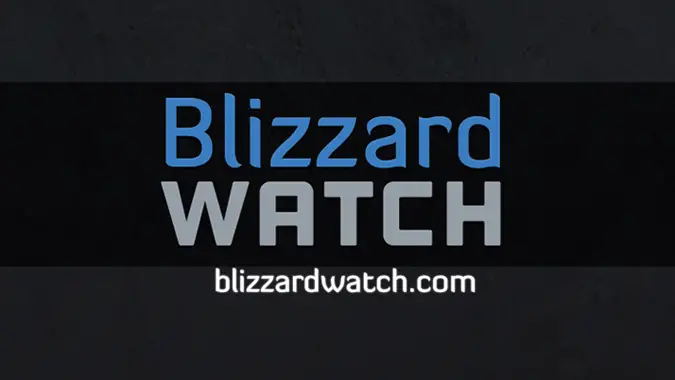 In early February 2015 we founded Blizzard Watch. Launching a new site was a long shot that worked and to this day it's still working. Several of us have spent the last decade covering WoW and other Blizzard Games, and while we could go on like we are now indefinitely, most of you know, Alex has stepped down from Editor-in-Chief to focus on his writing. He'll still be writing here, but he's decided to focus on his novels. The change in roles is absolutely nothing nefarious: there's been no infighting, politics, or other junk.
But it does mean things are changing on Blizzard Watch, and next iteration of the site has been in the works for some time. After Alex and I spoke a couple weeks ago, it became clear that the time for the plan was now.
It's time for Blizzard Watch 2.0. This is what it means.
We have a new homepage
Our homepage focuses on two things that Blizzard Watch does very well. First, it shows the latest news front and center. Second, it highlights the vast array of content we publish:  podcasts, Know Your Lores, Queues, as well as coverage of Overwatch, Hearthstone, Heroes of the Storm, and more. The stuff we do is really non-stop. But as with most blogs, the biggest problem is that what you want to see scrolls off the homepage quickly.
We hope that Blizzard Watch's new look will help you find the news you want when you want to find it — and for our long time readers, The Queue will be moving to noon central time, and will no longer be published consistently on weekends.
And for those of you who hate ads (that's everyone, right?) there are now fewer ads on the homepage — more on that below.
We're doubling down on Patreon
I hate ads. I'm tired of ads. They annoy me to no end.
To combat that, you'll notice there are fewer ads on the homepage, but that means we need to increase our reliance on Patreon. In order for Blizzard Watch to survive we're focusing on adding Patreon subscribers, and so we've revamped our Patreon benefits to ensure all of our patrons are getting something cool.
We're putting extra content on Patreon
I know exactly what you're thinking: does this mean Blizzard Watch is going behind a paywall? Hell no.
We're not going to decrease the amount of content on Blizzard Watch: instead, we plan on increasing the number of posts we publish every day. However, patrons will get special content that's only available to them. You may see links to that content here, but a link is a lot better than an ad — and Patreon is what keeps the site running.
You have my promise that we'll never put breaking news or your favorite posts (like The Queue) on Patreon instead of Blizzard Watch. That's just not us and it never will be.
We'll focus more on other Blizzard games
Let me state the obvious: WoW ain't what it used to be. There isn't as much interest in the game, and you can tell by how few WoW blogs are still online. Games like Overwatch and Hearthstone? They've surpassed WoW in terms of interest… and probably players, too. (I'll talk more about this in a separate post early next week.)
Does this mean you're not going to see WoW content on Blizzard Watch? Of course not. We'll have the same of WoW coverage we always have, but you'll see more on the other games.
But that does mean we need to focus a bit more on the content everyone most wants to read and, more importantly, when they want to read it. That means we'll be packing Monday through Friday with content while leaving the weekend for everyone to play games. (Which is what you all want to do anyway, right?) We're also moving streaming away from a regular thing to a special thing. That means no more weekly livestream for now — but we want to really kick streaming up a notch. We just need the resources to do it right.
We're adding new Patreon benefits
We have a whole slew of new benefits for patrons. Everyone who supports us from $1 to $25 will get something in return with rewards that are better than before. We've spent a lot of time working these out, and I'm excited to unveil them.
Read up on the full details on the new benefits in this post.
Introducing the Blizzard Watch Forums
This idea has been batted about for the past five years. Should we or shouldn't we have forums? The time has come to pull the trigger and give it a try. There are worries the forums will need moderation, and that's why we're going to recruit moderators from the community right off the bat. Folks have already been selected.
What sets Blizzard Watch forums apart from other forums? No asshats, solid discussion, and more than just video games. The forums are a place for our community to be just that: a community. Just like in our comments, forum members are either going to treat each other like human beings or they won't be welcome.
You can find the forums linked below as well as in our sidebar and menu.
Introducing the Blizzard Watch Chat
Along with the forums we'll also be bringing Discord to Blizzard Watch. The same rules that apply to the site and the forums will apply to the chat. You can find the chat linked below as well as on our sidebar and menu.
We've restructured our team
Starting today, some people have new positions:
Liz Harper – Editorial Director
Anne Stickney – Sr. Managing Editor
Mitch Mitchell – Editor
Dan O'Halloran – Head of lolcats
Matt Rossi – The King of the North
Adam Holisky – Chief Executive Officer
Liz and I are going to be working a lot on our Patreon goals, benefits, and long term planning. Anne, Mitch, and Matt are going to focus a lot on our news and content. And Dan is going to post lolcats to make sure we stay grounded.
So that about wraps it up…
If you have questions, myself and other editors will be hanging out in the comments for a while. Feel free to ask away, there's not much we won't talk about.