Earn Diablo 3 rewards in Heroes of the Storm during Malthael's Bargain event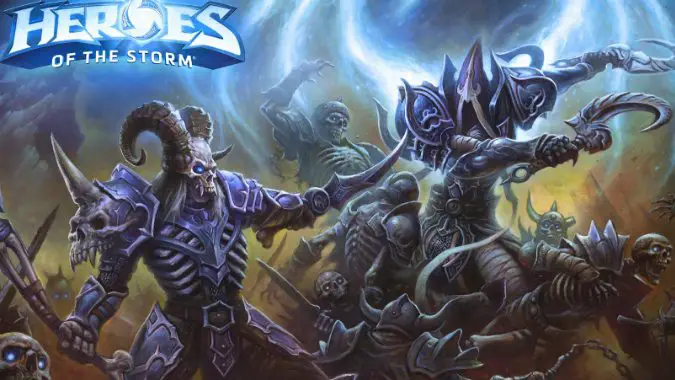 Malthael is the next hero to arrive in Heroes of the Storm. Accompanying his arrival is the next Heroes of the Storm in-game event: Malthael's Bargain, a crossover with Diablo 3. Between June 12 and June 26, if you play 15 games with a friend in VS AI, Quick Match, Ranked, or Unranked as a Diablo hero, you'll earn rewards in both Diablo 3 and Heroes. The rewards are as follows:
Heroes of the Storm Rewards: Leoric's Phantom Charger, 1x Epic Loot Chest
Diablo 3 Rewards: Ghost Kerrigan Wings
Speaking primarily as a Heroes player, that Epic Loot Chest alone is worth the effort. And for those uncertain, the following heroes qualify as Diablo heroes:
Cassia
Auriel
Xul
Li-Ming
Kharazim
Leoric
The Butcher
Johanna
Azmodan
Valla
Nazeebo
Diablo
Tyrael
Sonya
Malthael
As you can likely see, Diablo characters cover the full range of roles, and you shouldn't have much trouble assembling a full Diablo team. If you're brand new to the game and don't yet own many heroes, Valla is a cheap purchase and isn't too difficult to play, either.
Remember: This event only runs from June 12 through June 26. Don't miss out!