Here are some juicy spoilers for Tomb of Sargeras' Kil'jaeden encounter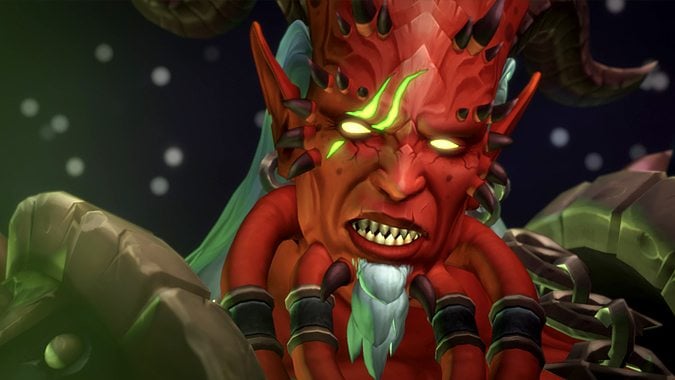 We still don't know how the Kil'jaeden fight in Tomb of Sargeras will end, but thanks to Wowhead and the PTR, we do know how it will begin. And goodness, does it begin memorably. Suffice it to say, there are spoilers ahead.
So. Many. Spoilers.
The folks at Wowhead have a big post with lots of details about the fight, including a spoiler-tastic RP scene from the encounter. If you want to get an idea of the fight's mechanics and progression, feel free to check out post in full — but remember, if you do click that link you will definitely be spoiled for the fight that will be going live on June 20th. If you don't want to read up on the fight but do want to see its introduction, here's the entirely spoiler-packed video of the pre-encounter RP:
What do you think this means for the end of the Kil'jaeden encounter? Is there any hope he'll have a change of heart, or are we going to finish him once and for all?